« Obituaries | Robert Hurd
Robert Hurd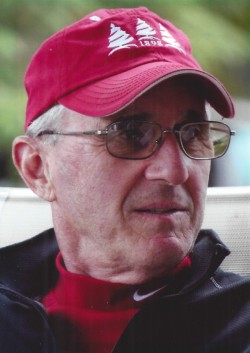 Date of Death: September 21, 2018
Date of Birth: June 12, 1943
Biography:
West Bath - Bob Hurd passed away on September 21, 2018. He was born on
June 12, 1943 in Wilton, Maine, a son of the late John and Yvonne Hurd.
Bob graduated from Brunswick High School in 1961, the University of
Maine in 1965 and received his Masters of Education degree in 1971 from
the University of Maine. While at Orono, Bob played football all four
years and was a member of Sigma Chi Fraternity where he was the
treasurer for 2 years.
Bob taught school in New Hampshire for 7 years. He has received notes
commending him for being a terrific role model and inspiration to
numerous football players, students, employees and friends. Bob managed
The Bill Dodge Auto Group for 30 years before starting a Marketing
Consultation business with his son before retiring in 2008.
Bob was a member of the Bath Elks Lodge and the Brunswick Country Club
where he was an avid golfer. Bob traveled with his family many times and
to many places including Europe, Bermuda, Alaska and Florida. He loved
his family and his pets and was a wonderful family man.
Bob is survived by his wife of 53 years, Nancy, and she was his best
friend for 59 years, a son Michael and his wife Susan, a daughter
Stephanie Kirkpatrick and her partner, Chris "Fitzy" Fitzgerald. Bob
also leaves behind 4 grandchildren: Ellie and her husband Ian Carle,
Laurel Hurd, Samuel Kirkpatrick and Haley Kirkpatrick, his brother John
and his wife Diane Hurd, a brother-in-law Bill Dodge as well as several
nieces and nephews.
In lieu of flowers Bob and Nancy request that a donation be made to an
animal shelter of your choice in Bob's memory. At their request a
private ceremony will be held at a later date. Arrangements are under
the care of Funeral Alternatives