« Obituaries | Randy Scott Hughes
Randy Scott Hughes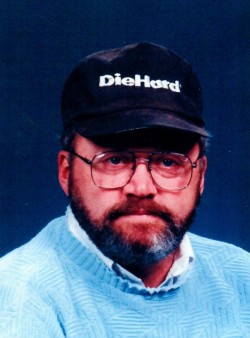 Date of Death: June 4, 2019
Date of Birth: January 12, 1958
Biography:
BRUNSWICK - Randy Scott Hughes, 61, of Brunswick passed away peacefully at home on June 4th, 2019. He was born in Brunswick, Maine on January 12th, 1958, the son of Larry and Thelma (Mann) Coffin.
Randy was an avid hunter, fisherman, and also liked to go boating. He enjoyed many outdoor activities and loved nature. Randy became disabled due to an accident earlier in life. He loved to reminisce about all of his adventures as a young man. Traveling across the country and meeting all kinds of new people along the way. These were very fond memories for him. Randy always loved to make people laugh; he was a very funny guy. He was always joking with people, telling funny jokes and riddles just to get a laugh. He was a very loving man that loved his family and friends very much. He will be greatly missed.

Randy was employed with the Times Record in Brunswick for some time before going on to work for Crooker's Paving Company in Topsham. He also served in the Army and was Honorably discharged.
Randy was predeceased by his daughter, Amanda Holmes, and his brother Michael Coffin.
He is survived by his parents, Larry and Thelma Coffin; his sisters, Judy Rumbaugh, Donna Gray, Candy Kwasniak, and Tammy Osgood; his grandchildren, Leah Coffin, Alexia Holmes, Lana Carr, and Jacobee Hughes.

There are no services scheduled at this time.