« Obituaries | Robert J. "Bob" Huggard
Robert J. "Bob" Huggard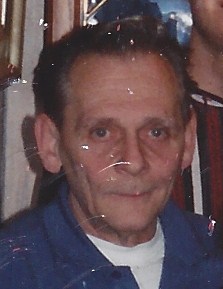 Date of Death: November 3, 2012
Date of Birth: March 13, 1938
Biography:
AUBURN-Robert J."Bob" Huggard, 74, of Lewiston, passed away on November 3rd, 2012 of cancer. He died a peaceful death with his 95 year old mother by his side.
Bob was born in Millinockett, ME on March 13th, 1938 to parents Walter and Lola (Brooks) Huggard. He joined the Army in 1956 and was discharged in 1958.
Bob is preceded in death by his father, Walter K. Huggard; his grandmother Sophie Pelletier; and his partner and soulmate of 44 years, Eugene St. Pierre.
He is survived by his mother Lola Matteau of Biddeford, Me; his sister Patti Lawrence of Billings, Mt.; his "special" nieces Denise Moore of Billings, Mt., Jill Peterson and Husband Jim of Billings, Mt., Marcia Mickelin and husband Troy of Bridger, Mt.; a "very special" nephew, Gary Lawrence Jr. and wife LeAnna of Billings, Mt.; many great grand nephews of Billings, Mt.; and one precious niece of Billings, Mt.
Love you bro, rest in peace. Your' humor will be greatly missed by many. Special thanks go to Russell Park Nursing Home, and Hopkins House for the many hours of wonderful care and friendship.
A memorial will be held on Wednesday, November 7th, 2012, 1pm at Russell Park Manor, 158 Russell St
Lewiston, Maine.