« Obituaries | Terry F. Hoag
Terry F. Hoag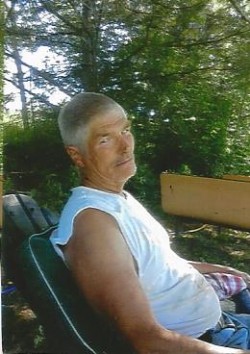 Date of Death: January 31, 2015
Date of Birth: August 10, 1948
Biography:
 Terry F. Hoag, 66, of S. China, passed away on January 31st, 2015 at his residence.
He was born on August 10th, 1948. Terry entered the arms of our loving savior. Gifted with many talents and expertise in carpentry and a soldier for our freedom. He is survived by his beloved spouse Marilouise Hoag of S. China; step-children Heather Kennedy of S. China and Samantha Knee of Augusta.
A celebration of life will be held at Boyton-Webber Legion Post #179 from 5 PM to 7 PM on Saturday, February 7th,  in honor of him. Many thanks to Hospice. Donations can be made in Terry's honor to Harold Alfond Cancer Center or Maine General Hospice.