« Obituaries | James "Jim" Hollis Henson
James "Jim" Hollis Henson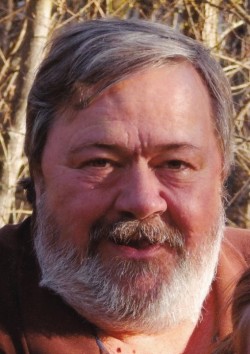 Date of Death: April 30, 2021
Date of Birth: June 26, 1961
Biography:
NORWAY- James "Jim" Hollis Henson, 59, of Oxford, passed away at Stephens Memorial Hospital on April 30th, 2021.
Born in Lewiston on June 26th, 1961, the son of Glenn and Irene (Dagneau) Henson, as well as his step-mother Therese Henson.
Jim was a man of many trades, most notable include his time as a CNA. He was also a boiler room operator, and worked for a telemarketing company later on.
He is predeceased by his wife; Cynthia Henson, daughter; Jenifer Beevers, father and step-mother; Glenn and Therese Henson.
Jim will be remembered by his children; Kaylyne Henson, Michele (Austin) Coltart, Heather (Brian) Cloutier, mother; Irene Henson, son-in-law; William Beevers, brothers; Tom (Diane) Henson, Michael Henson, John Henson, Marc (Angela) Henson, Eric and wife Samantha Childs, and several grandchildren; nieces and nephews.
Graveside service will be held on May 29th, 2021, 11am, at Maple Grove Cemetery in Mechanic Falls, ME.
A reception is to follow at Heather Cloutier's house; 63 Pike Hill Road, Naples ME.
The family would like to give a special thanks to Scott Penney and the American Legion post 150, and the ICU staff at Stephens Memorial Hospital.