« Obituaries | Jeffery Alan Hedrick
Jeffery Alan Hedrick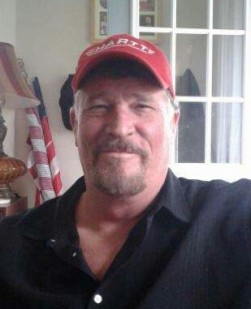 Date of Death: November 12, 2021
Date of Birth: September 22, 1959
Biography:
AUBURN, Maine - Jeffery Alan Hedrick, 62, left us on Friday, November 12th, 2021 and has joined the angels
in heaven after a short illness. Jeff had resided with his partner, Diane Delano, in Auburn.
Born in Shelby, North Carolina on September 22, 1959, he was the son of late Glen and Betty Hedrick.
Jeff graduated from Shelby High School in 1978 and Central Piedmont Community College for Diesel
Vehicle Maintenance in 1981. Jeff enlisted as a U.S. Marine in 1982 and proudly served his Country.
Jeff met and married Lee Lebel in 1993 and shared one son, Alan Lebel, in their 18 years together. Jeff
volunteered for the Special Olympics several times for Tony and Mary. Jeff worked for Perry
Transportation and loved being a truck driver. Jeff had a special love for animals, especially his German
Shepard's, Jake & Bear, his Buckskin Stallion, Bow, and Diane's three-legged cat, Rowe, he also enjoyed
Nascar Racing, Football, traveling, and watching classic movies ... a lot.
In 2016, Jeff met his partner, Diane Delano, and they had found new love. They both enjoyed playing
pool, especially at the Sunday night Sock Hop. They loved riding their Harleys together and Jeff shared a
special closeness with Diane's son, wife and grandchildren, Brycen and Kassidy Delano, who loved him
dearly as well.
He is survived by his partner Diane Delano of Auburn, his son Alan Lebel, and wife Hannah, of Wasilla,
Alaska, older sister Debbie Ware of Charlotte, NC, Lee Ferland, Tony, Brittany, Mary, Jason, Sara, and
eight grandchildren of his own.
Jeffery was predeceased by his parents Glen and Betty Hedrick and his older brother Harry Hedrick of
Shelby, NC.
A celebration of life will be held at Mixers Nightclub and Lounge on Sabattus St., Sabattus ME on November 19th, 2021 from 1-
4pm.
In lieu of flowers please send donations to Diane Delano, IMO Jeffery Hedrick to Mixer's Night Club and
Lounge, 730 Main Street, Lewiston ME 04240.