« Obituaries | Donald L. Hawley Sr.
Donald L. Hawley Sr.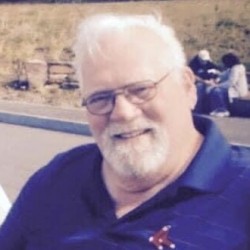 Date of Death: August 6, 2022
Date of Birth: February 24, 1941
Biography:
Auburn- Donald L. Hawley, Sr. passed away from this world into the arms of his savior and has been reunited with his soulmate Marilyn Hawley, who predeceased him 3 years ago, after 59 years of marriage.  He was surrounded by his family at his passing.
Born to Royce and Beatrice Hawley on 02/24/1941, he will long be remembered for his dedication to family and friends, his love of baseball, hunting, camping, and most recently planning his cabin to be built on his land in the Northern Maine Woods.
He was a Little League coach for 30+ years in both New Auburn and Suburban Little League.  He is fondly remembered by players he coached; remembering plays made and the individuals who made the plays.  Who can forget the secret signs hollered to the boys, such as "YOU EAT RUSTY NAILS FOR BREAKFAST AND YOU'RE AN ANIMAL", which meant steal the base.  How fun!  And lest we forget the years spent being Santa Claus at the Mall; Oh how he loved children.  He will be forever loved and missed by his children and grandchildren.  He was a gentleman in every sense.  Love you forever Dad.
He is survived by his 5 children Sharon (Jim) Alexander, Wendy (Jon) Hess, Bonnie (Dick) Desjardins, Donald Hawley, Jr. (Heidi Asselin), and Michael (Jen) Hawley, his sister Debra (Ron) Morin, and oodles of grandchildren, great- grandchildren, and 3 great-great-grandchildren.
He was predeceased by his wife Marilyn Hawley, brother Larry Hawley, and great-grandson Matthew Lavoie.
There will be a memorial service to be held at 10am on Saturday, August 13, at Thomas Memorial Baptist Church, 62 Strawberry Ave, Lewiston, ME, with a BBQ to be held at 1420 Turner St., Auburn, ME.  Dad loved a family BBQ.
In lieu of flowers, please make a donation in Donald's honor to Thomas Memorial Baptist Church, 62 strawberry Ave. Lewiston, Maine, 04240  
Condolences may be expressed at www.funeralalternatives.net