« Obituaries | Robert W. Hauser III
Robert W. Hauser III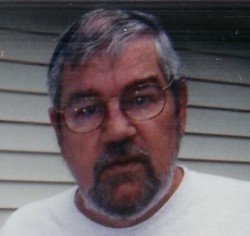 Date of Death: March 26, 2010
Date of Birth: April 23, 1947
Biography:
Robert W. Hauser III, 62, of China, passed away on 3/26/10 in Augusta.  He was born on April 23, 1947 in Portland to Eleanor (Fogg) & Robert Hauser, Jr.
It is with both deep sadness & great job that Bob has joined his mother, Eleanor, his sister & best friend, Sharon Littlefield, brother in law, Tom Hebert, and grandparents, Papa & Gram Fogg, in his new life in Heaven under the warmth & loving care of those who went on before him.
Bob died peacefully at the Community Living Center, Hospice Unit, at the Togus VA, after a long, brave & courageous battle with cancer, receiving the best of care from his loving & caring nurses, all of whom were very special to him.
Bob attended school in South Portland.  Soon after he joined the Coast Guard, serving for many years, doing two tours in Vietnam.  Upon his honorable discharge, he became a millright at Seabrook in New Hampshire.
Bob loved the outdoors – fishing, hunting, four-wheeling, and most of all, the solitude of his camp in Shirley, Maine.  He enjoyed cookouts, bonfires & evening breakfasts.
Bob is survived by his beloved companion of the past 20 years, Nina Chamberlain and her family – Dawn & Trevor Dunn of China; Pamela & Dale McKenney of Palermo; Peter & Jen Chamberlain also of China; Patrick & Tammy Chamberlain of Gardiner and Danny Chamberlain of Florida.
He is also survived by his father, Robert W. Hauser II of Gorham; his four siblings – Lorene Hebert of Naples; Alayne Grover and her husband, Scott, of Limington; Lawrence Hauser and his wife, Gail, of Standish; and David Hauser and his wife, Lisa, of Scarborough.
Bob leaves behind four daughters – Heather Fales and husband, Kenny of NY; Kimberly & Dan Lapar of NH and Susan, Lindsay and son, Robert, all of Maine.
Bob also leaves behind special niece, Anissa Littlefield, and brother in law, William Littlefield, as well as many grandchildren, great-grandchildren, nieces & nephews.
Bob will be sadly missed by his ladies from the South – Aunt Mary, Aunt Sarah, Aunt Betty and her husband, Buddy.
Bob was a long-standing member of the North American Hunting & Fishing Club, and a 35-year member of the Augusta Elks Lodge and the Eagles Aerie Post #3137.
In lieu of flowers, donations can be made in memory of Bob Hauser to the Togus VA, Hospice Unit, Voluntary Services #135, Department of Veterans Affairs, 1 VA Center, Augusta, Maine  04330.
Friends & family are invited to attend the military service to be held at the Maine Veterans Cemetery Chapel, 163 Mount Vernon Rd., Augusta, Maine, at on Friday, April 2, 2010.  A celebration of Bob's life will immediately follow at the home of Dawn & Trevor Dunn, Chamberlain Way, China, Maine.