« Obituaries | Thomas M Hatgis
Thomas M Hatgis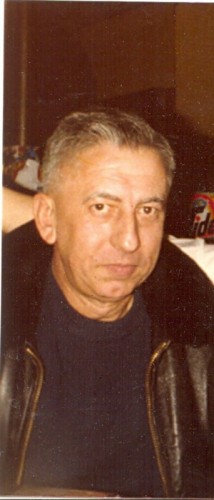 Date of Death: January 6, 2012
Date of Birth: June 20, 1930
Biography:
Thomas (Tom) Michael Hatgis, 81, died on January 6th, 2012 at d'Youville Pavilion, where he was since December 4th, 2008.
Tom was born June 20th, 1930 in Lewiston, the son of the late Michael and Irene (Milsoulis) Hagelalekas. The last name of Tom and his parents was changed for obvious reasons.
He graduated from Lewiston High School in 1949. He served in the Marine Corps from 1952 until 1954. Upon coming home, he moved to 10 Shawmut St. with his mother, and remained in that same address after his mother died in 1968. His father was already deceased.
Tom went to work at Bates Mill upon being discharged from the Marines in 1954. He worked at Bates Mill for 30 years. He then worked at Hall & Night's Wholesale Hardware store, and then worked at Goodwill Industries until he retired.
In 2007, Tom moved to Auburn Residential Care where he received good care. In December 2008, he transferred to d'Youville Pavilion in 3 West where he received good care for over 3 years.
He leaves behind many friends, and always patronized Sacre's Gas Station and quick stop. He continued to do so when it changed to Dave's Place
He was predeceased by his father and mother. He will be buried in his parents' lot at Oak Hill Cemetery, in New Auburn in the Spring.
At Tom's request there will be no viewing or services.