« Obituaries | Grace Irene Rose Harvey
Grace Irene Rose Harvey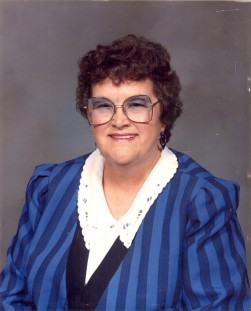 Date of Death: December 16, 2011
Date of Birth: June 22, 1930
Biography:
AUBURN-Grace Irene Rose Harvey, 81, of Auburn, passed away on Dec. 16th, 2011.
She was born on June 22nd, 1930 in Lynn, Mass., the daughter of Henry Rose and Louis Ramsey.
In 1948, she married Joel T. Harvey Jr.. She was a homemaker most of her life, however she enjoyed being a dept. manager in a department store in Danbury CT in the early 70s, and store manager at a local dept. store in the early 90s.
Grace is predeceased by her parents; two sons, Don Harvey, and Joel T. Harvey III; one daughter anna Harvey; a sister, Virginia Keough; and a brother, Elmer Rose.
She is survived by 3 sons, Ken Harvey, Steven Harvey, and Tim Harvey; 3 daughters, Joan Grenier, Joyce Murphy, Linda Penney; several grandchildren and great grandchildren; and also 2 very special cousins, Nancy Bolan of NY, and Jane Anderson of PA.
A memorial service will be held at 4pm on Tuesday, December 20th, 2011 at Funeral Alternatives, 25 Tampa St., Lewiston, ME.
Condolences may be expressed at Funeralalternatives.net