« Obituaries | Lynn N Hartford-Gibbert
Lynn N Hartford-Gibbert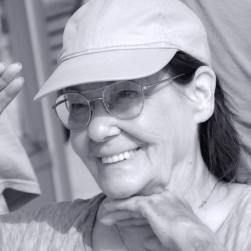 Date of Death: June 19, 2023
Date of Birth: June 24, 1951
Biography:
Lynn Nina Hartford "Lynnie", age 71, passed away peacefully on Monday, June 19th, 2023. She was born June 24th, 1951, to George and Rita (Kenney) Hartford. She worked in all aspects of the food industry her entire life. Lynn truly lived life to the fullest and was always down for a good time, especially with her family. She loved gardening, reading, and going to the beach. The simple things. Lynn had an uncanny ability to make everyone feel at home and she never met a stranger.
She is survived by her 3 children Carin Quimby (David Chandler) of Lynchburg, Tennessee, Jason Quimby of Leeds, and Jo-Lynn Hartford (Tom St. Laurent) of Greene. Six grandchildren and 4 great grandchildren. Sisters Vickie Boucher (Girard Boucher) of Leeds and Robin Nadeau of Turner, many nieces, nephews, and cousins.
Lynn touched so many lives and will be missed by many.