« Obituaries | Miles Ryan Hartford
Miles Ryan Hartford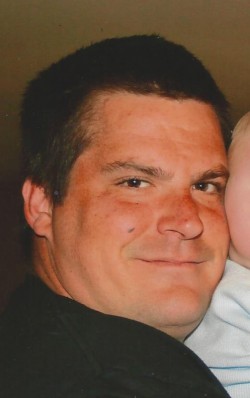 Date of Death: December 14, 2014
Date of Birth: February 14, 1981
Biography:
On Sunday Dec. 14th, 2014, the world said goodbye to my beloved cherished son Miles Ryan Hartford.  He will always be remembered for his quick smile, dancing eyes, love of life, and love of family.
His best times were spent with his family & friends enjoying the outdoors; particularly at the water at the beach.  His children were the light of his life, and he loved them all dearly.
He is predeceased by his "Gram" Rita Hartford.  It is my only solace that he is in her loving arms.
He is survived by his wife Hillary, his children Kobe, Blake, Tasia, Isaiah, and Jeremiah, his parents Vickie and Girard Boucher, his loving brother Todd and his wife Missy and their children Alana & Ethan, His aunts and uncles Lynn and Doug Gibbert and Robin and Mike Nadeau, his grandfather George Hartford and many cousins and friends.
A memorial service will be held at Gracelawn Memorial Park, 980 Turner St., in Auburn on Saturday, December 20, 2014 at 11am.