« Obituaries | Peter Harrington
Peter Harrington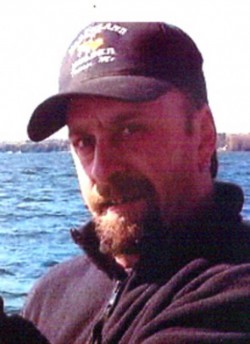 Date of Death: September 25, 2011
Date of Birth: January 14, 1976
Biography:
LEWISTON — Peter Harrington, 35, of Sumner, died Sept. 25, at Central Maine Medical Center as the result of an ATV accident.
He was born in Lewiston, Jan. 14, 1976, to Brenda (Harrington) Fryslie and Robert Arris, and stepmother, Janet.
He was educated in the Oxford schools. Peter worked for Ricker Hill Orchards. He lived in Sumner with his two boys, where they enjoyed the country life.
Among his joys in life were four wheeling, fishing, snowmobiling, mud running and spending time with his beloved family in Sumner.
He leaves behind his parents; two sons, Tyler Jeselskis, 12, and Devon Jeselskis, 11; companion, Dara Laughton; one sister, Tanya Spencer and brothers, Gary Spencer and Daniel Chesley of New Hampshire; brothers, Robert and Corey Arris; sister, Amy Arris; and half brother, Chris of Sumner.
He was predeceased by his loving grandparents, Robert and Elsie Bellavance.
He will be especially missed by Uncle Bob and Aunt Janet.
Graveside services will be held at the East Sumner Cemetery at 10 a.m. on Thursday, Sept. 29. A reception of remembrance will be held at the Masonic Hall in Buckfield at 11 a.m. following the service. In lieu of flowers, donations will be accepted in a trust for the two boys. Contact Bob and Janet Arris.