« Obituaries | Jane M. Harriman
Jane M. Harriman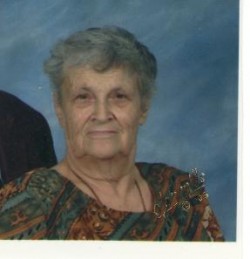 Date of Death: September 16, 2011
Date of Birth: March 19, 1926
Biography:
Jane M. Harriman, 85, of Durham, passed away at Horizon's in Brunswick on September 16th 2011.
She was born in Concord, NH on March 19th , 1926 the daughter of William and Elizabeth Morrison.
She was predeceased by her husband of 57 years, Gordon N. Harriman, her parents,  sister Annabel Wolfertz, her brother William Morrison, and a daughter Beverly Wallace.
She is survived by her daughters Laura Doyle, Mary Christensen, Norma Prescott, Claire Richardson, Susan Hawkins, 12 grandchildren, 14 great-grandchildren, and 1 great-great- grandchild.
Jane was very family oriented. She supported the AMVET and American Legion Auxiliary, was a member of Aida Chapter O.E.S. of Biddeford and a long time member of the Yarmouth Baptist Church.
Graveside services will be held at a later date. Family is invited to the Doyle's home for a time of sharing on September 24th from 2 PM to 4 PM.