« Obituaries | Cheryl Harper
Cheryl Harper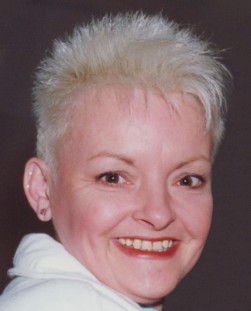 Date of Death: August 21, 2022
Date of Birth: February 23, 1949
Biography:
Cheryl Harper
How can you briefly sum up the life of someone so special? The truth is that you cannot. So, it is pointless to even try. Hopefully, those who knew her will read this, considerate it accurate, and smile. She always liked making people smile.
On August 21st, 2022 the vessel, containing the fiery spirit of Cheryl Ann Harper, gave out, releasing her essence and allowing it pass on to the hereafter. Brought into this world in Lewiston, Maine on February 23rd, 1949, she was the first child of David Warren Keith and his wife Doris Gertrude Wade who would go on to gift her with four siblings, sisters Colleen, Cindy, and Clover, and finally, brother Wade.
Tragedy struck early in her life when she lost her father at 5 years old. It was beyond their mother's abilities to continue caring for them and so their maternal grandmother, AKA Nana, took up the task of raising the children along with the assistance of their stern but loving aunt Alice. Doris eventually remarried and additional siblings Shirley, twins Michael and Marie, and little Rowena, fondly know as Jeannie, and were added to the family roster.
Being the outgoing and chatty child that she was, Cheryl made friendships fast, some of which lasted a lifetime, friends like Sandy that she kept in touch with all along.
She married her high school sweetheart, Michael Morris, and together they created, what she considered to be, two of her greatest accomplishments in life, her son Scott Morris and daughter Veronica Morales. Together, they were at her side when she left this world. Scott blessed her with grandsons Logan and Zane, both of whom, along with her children, she always bragged about to anybody who would listen.
Unfortunately, marriage to Mike ended and they parted ways. After many years and many relationships, including a second brief marriage, she met Brian Harper. Brian, who, in her own words was supposed to be a one night stand, would eventually become her third husband. Folks say that the third time's a charm, and Brian was certainly that. They were inseparable partners right up until her passing. With Brian, she also gained two stepsons, Shawn and Dale.
Over the years she had many jobs working in shoe shops and waitressing but eventually she followed her lifelong ambition, she freely admitted to cutting the hair off her dolls as a child, and became a beautician. This gave her the opportunity to follow two of her passions, styling hair and talking to people. Along the way she made many friendships, the most notable being with Michael Plante who will surely miss "Frog Face".
Anybody that knew her can tell you that she was many things, loving, friendly, giving, creative, funny, talkative, stubborn, opinionated, at times loud, and often unfiltered and obscene, but she was always genuine. She was unique.
Cheryl enjoyed many creative hobbies. She loved to cook and many savored her baked beans and peanut butter pie. Constantly redecorating, along with DIY home improvements, she was a pro "shopper" adept at picking up things for virtually nothing. She was a fan of Elvis and Have I Told You Lately that I Love You and Forever Young by Rod Stewart each had a special meaning to her. She loved horror, comedies, and movies that make you cry, as well as trash TV. But most of all, she lived for spending time with family and friends and just being around people in general.
Sadly, she had a tough life and struggled with anxiety and depression for most of it. Her years of physically demanding labor, combined with a cigarette habit that she never managed quit, all contributed to wearing out her little body too soon. As a result, she suffered chronic pain and discomfort for many years and eventually it grew to more than she could bear and the worn out body was no longer able to contain the larger than life soul that finally broke free. The suffering has ended and she can finally be at peace.
She is survived by her husband, children and grandchildren, along with her six youngest siblings and numerous nieces, nephews, and other relatives, as well as many dear friends.
Loved by many, she will be remembered fondly and missed greatly.