« Obituaries | Richard Leroy Hardy
Richard Leroy Hardy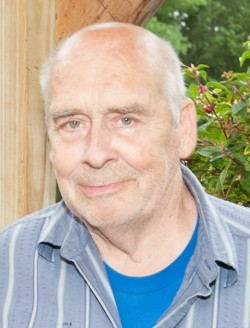 Date of Death: November 13, 2021
Date of Birth: April 14, 1946
Biography:
LEWISTON-Richard Leroy Hardy,75 of Poland, ME, went home to be with his Lord and Savior on Nov 13, 2021 at CMMC in Lewiston, ME. Richard was born on April 14, 1946 to Howard and Mabel Hardy (Pineo) in Dover, NH.
Richard was a wonderful, hardworking man who served his country in the Army and eventually went on to be a truck driver. He was, however, a jack of all trades kind of man and there wasn't much he couldn't do or figure out how to do! Richard wasn't a perfect man but he was a good man, with a big heart and a quirky sense of humor! He was always there if you needed him!
He will be greatly missed by his children-Angela Hardy, Rick Hardy, Laura Carver, Eric Merrill, Gabriel Hardy and Abigail Hardy! Also, Chris Merrill, Nichole Foster, Mickey Yeaton, Emily Roberts and Shaughn Little, who he loved as his children. His siblings-Shirley Berry, Edward Hardy and Jean Grondin and his not named but very loved- grandchildren, great grandchildren, nieces and nephews!
He was predeceased by his beloved son, Donald Hardy and five siblings.
Special thanks to Dee Dyer, his significant other, for loving and taking such good care of dad! He loved you! Also, to Pamela Hardy, each other's first loves! They remained lifelong friends and even adopted Abigail together!
Our hearts are broken but we are strong like he would want us to be!
A service will be held on Friday, December 10th, at 11:30a located at Anchor Baptist church - 775 Washington Ave North, Auburn, for anyone wanting to come and pay their respects to him!