« Obituaries | Joan Lawson Hardy
Joan Lawson Hardy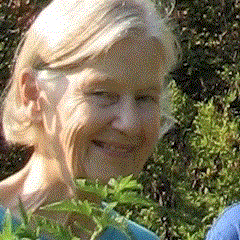 Date of Death: March 20, 2021
Date of Birth: July 9, 1932
Biography:
 Joan Hardy passed away peacefully in the evening on March 20th, 2021. She died after more than a year of graceful and tenacious recovery from a stroke near the end of 2019. She was predeceased by her brother John Hall, daughter Mary Hardy and granddaughter Violet Joy Niles. She is survived, and lovingly remembered, by her husband of 65 years, Doug, and four children; Ann Hardy of Franklin Borough, NJ, Jean Hardy of Belfast, Maine, David Hardy of Rutland, Vermont and Jill Hardy of Brunswick, Maine, and grandson, Jeremy Niles of Portland, Maine, nearly all of whom were able to be present and say goodbye in the hours before her spirit departed.
     Originally Canadian, Joan was born in Toronto, Ontario. She was the first to attend college in her family, graduating from Skidmore College in 1954. She met her husband, an American naval officer named Doug Hardy, in Muskoka, Ontario. They eventually married in 1955 and settled in Green Village, NJ. Joan became an American citizen after they adopted their first child. In all, they raised five children.
     Joan volunteered as an EMT for the New Vernon and Mendham Township's First Aid Squads in NJ, and the Morristown Memorial Hospital ER. Joan and her husband, Doug were active in the First Presbyterian Church of New Vernon, NJ for many years.
     After her children were mostly grown, Joan pursued and obtained a degree in photography. Additionally, she and Doug extensively renovated a large circa 1900 barn into a unique living space, before retiring to Maine.
     In 2000 Joan and Doug settled in Woolwich, Maine where they built their coastal dream home by hand, with help from family, friends and the Shelter Institute. Joan spent her Maine retirement practicing photography, attending classes, serving the church community at Days Ferry Congregational Church and volunteering with Habitat for Humanity. She will be remembered by all for her commitment to holiday traditions, refined knitting skills, reserved sense of humor, impeccable manners and quiet, determined strength.
     A celebration of Joan's life will be held later. In lieu of flowers, donations may be made in her memory to Habitat for Humanity, Good Shepherd Food Bank and The Raptor Trust of Millington, N.J. or a charity of your choice. Or leave a condolence message at:
https://www.funeralalternatives.net/obituaries.php