« Obituaries | Deborah Soveriegn Schust Harding
Deborah Soveriegn Schust Harding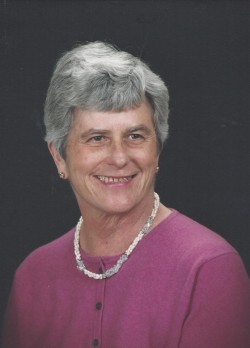 Date of Death: August 27, 2013
Date of Birth: August 31, 1937
Biography:
FREEPORT. Deborah Sovereign Schust Harding, age 75 ,of Freeport, formerly of Ossining, and Cold Spring NY, died on Tuesday, August 27, 2013 at her home in Freeport, after an adventure and challenging journey with metastatic breast cancer beginning in 2008.
Born in 1937 in Saginaw, Michigan, daughter of the late Hannah Lou Sovereign (adopted, nee Gilkey) and Ralph Henry Schust, she moved to Glen Cove, Long Island, New York in 1948. Ms. Harding graduated from Greenvale School in 1952 and Westover School in 1955. In 1957 she earned an A.S. degree (Cum Laude) in Interior Design from Garland Junior College, Boston. As a single mother and while working full time, Ms. Harding graduated Magna Cum Laude in 1974 with a BA degree in Psychology from Fordham University. She received a MSW degree in Social Work at New York University in 1976, and a MPS in Health Services Administration from the Milano Graduate School of the New School in 1982. She also earned a Certificate in Landscape Design from the Institute of Ecosystem Studies in 1993.
Ms. Harding worked for several different organizations.  She was an Interior Designer with Isabel Barringer Assoc., in NYC from 1959-1966. From 1967-74 she was an Administrative and Research Assistant in Society Personnel and the Mission Research Departments of the Catholic Foreign Missionary Society of America, Maryknoll, NY where she helped to initiate the Maryknoll Lay Missioner Program. She worked for 21 years for New York State's Office of Mental Health at Hudson River Psychiatric Center, Poughkeepsie where she served in many positions from Discharge Coordinator to Associate Director of Outpatient Services. In those positions she formulated a discharge planning system for the hospital and community agencies in three New York counties. In addition, she administered and provided the clinical direction for outpatient Residential and Clinical programs. She developed and organized a new residential program for Mentally Ill Chemical Abusers and an "enhanced bed stabilization" program at the facility's Crisis Residence. She was a Certified Social Worker in NY State and a Licensed Clinical Social Worker in Maine. She retired in 1999.
Ms. Harding bought her home in Freeport in 1990. Subsequentlty, Ms. Harding learned that she was a 7th generation descendant of James Gilkey who came from Ireland and settled in Maine around 1745. Ms. Harding enjoyed genealogy research, landscape design and gardening, kayaking, reading, art, painting and classical music and jazz. In 2009 she built a new home which she co-designed and decorated. She served on the Board of the Casco Bay Newcomers Club as Publicity Chair, Secretary and Supper Club co-Chair. She was a member of the Freeport Community Library Board of Trustees and also served as Vice President. She was a member of the Casco Bay YMCA, The Casco Bay Red Hat Divas, and the Casco Bay Newcomers Club. Her volunteer activities included: Freeport Community Services, the YMCA, Freeport Community Library, and Coastal Maine Botanical Gardens. She was a member of the Sacred Heart Church Family Choir and St. Jude's Choir.
Ms. Harding was married and divorced from the late Charles L. Harding, III. Her longtime love and companion of 41 years, John K. Halbert, of Ossining, NY, predeceased her in 2008. Also, surviving are her son, Mark Harding and his wife, Barbara R. Harding, of Kettle Falls, WA, her two daughters, Kimberley Harding and husband, Josh Bemoff, of Arlington, MA., and Heather Harding of Cambridgeshire, UK and two grandchildren, Rachel Bemoff and Isaac Bemoff . Her two sisters, Penelope Schust Williams of Anna Maria, FL. and Antonia Schust Zegras of Riverside, CT. survive her also as do 2 nieces, 3 nephews and several grandnieces and a nephew. She is survived by her loving Shih Tzu, Bailey.
A Memorial Mass of Celebration will be held at 11am on Monday Sept. 2nd, 2013 at St. Jude's Church, Freeport, ME. Burial will be private.
In lieu of flowers, Ms. Harding requested that donations be made to: Freeport Community Services, Depot Street, Freeport, ME. 04032, Or, Freeport Community Library, 10 Library Drive, Freeport, ME. 04032, Or, Coastal Maine Botanical Gardens, PO Box 234, Boothbay, ME 04537