« Obituaries | Dorothe R. Hallenbeck
Dorothe R. Hallenbeck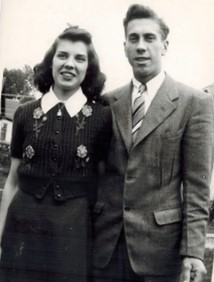 Date of Death: November 7, 2018
Date of Birth: September 25, 1918
Biography:
Dorothe R. Hallenbeck, of Thornton Hall, Brunswick, died peacefully at Midcoast Hospital on November 7, 2018. Born on September 25, 1918 in Schenectady, New York to Claude and Anna Posson, she was 100 years old.
She was active throughout her life. A popular form of entertainment in the 1920s and early 1930s was dancing on stage. Dorothe, from age 10 through 14, attended dance classes in Schenectady and Albany, and performed on stage at Proctor Theater in Schenectady before hundreds of patrons. Roller skating was another popular form of entertainment, and it was at a roller rink where she met her future husband, Ernest M. Hallenbeck. He predeceased her in 1969.
Dorothe was a smart and engaged learner. She graduated as valedictorian in her high school class and went on to graduate from Albany Normal School, now State University of New York at Albany, in 1940. She continued her informal engagement in learning and current events throughout her life by thoroughly reading her newspapers daily, clipping interesting articles and storing them throughout her apartment. She used that reading to learn about the candidates for public office, took her civic responsibilities seriously, and she voted early in this year's elections.
She married "Ernie" in 1941, just before Pearl Harbor. Ernie joined the army, was sent to California for training, and she followed him there where she became the personal secretary to Ida Lupino, the Hollywood movie star. When he shipped out she returned to Schenectady where she worked for the General Electric Company for the duration of World War II and started her family.
Throughout her life, cleanliness, orderliness and being busy were important. Her houses, apartments and travel trailers were "spic and span." As one person at a campground remarked of Dorothe as she was sweeping the dirt in front of her tent, "She was a much fussy lady." She knew where everything in her apartment was and everything had its place. Her clothes were always ironed. Her hair, with very little gray even at age 100, was always neatly combed and permed. Upon relocation to Brunswick in 1984, at age 66, she got a job at People Plus, volunteered for many years at Regional Memorial Hospital gift shop, and later at Mid Coast Senior Health Center.
Dorothe is survived by a son, R. Jan Hallenbeck of Oswego, New York, a daughter, Gina Wallace of Brunswick, Maine, five grandchildren, William Wallace of Bowdoin, Maine, Jeremy Wallace of Topsham, Maine, J. Colby Wallace of South Portland, Maine, Brit Hallenbeck of Oswego, New York, Gillian Clark of Richmond, Virginia, and nine great grandchildren.
At Dorothe's request, there will be no services. Arrangements are by Funeral Alternatives. Burial will be in Memory Gardens of Albany, New York.