« Obituaries | John G. Hall
John G. Hall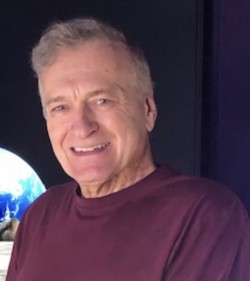 Date of Death: June 14, 2023
Date of Birth: September 12, 1958
Biography:
John G Hall was born in Rumford Maine on September 12, 1958 to Mary and John Hall Jr.
He passed away suddenly from complications that resulted from a brain aneurysm.  He passed peacefully and was surrounded by family and friends on June 14, 2023.  His final gift was that of organ donations.
He was predeceased by his father, John H Hall Jr.  Surviving family members are his mother Mary J Hall, son Michael Hall and wife Rachel Hall, daughter Ariel Guinn, sister Joan Libby and husband Dale Libby, brother Stephen Hall and partner Diane Orino, and brother David Hall. Also surviving are niece Cerissa Robinson and husband Phil Robinson, niece Ciara Prentice and husband Casey Prentice. niece Olivia Hall, nephew Connor Hall, Great aunt M Joan Hall, great nephews Eli and Hunter Robinson and his dearest friend Mary.
John was employed by ND Paper company, a paper products company in Rumford Maine.  He was extremely close to his family and loved his children Michael and Ariel dearly.  He had a very big heart and was a very generous person.  He was enthusiastic and animated when he spoke.  He was also very social and knew many people wherever he went.
He had a love of motorcycles, Corvettes, boats and food, especially Lobster.  He was passionate about politics and was a proud Republican.  He was quite vocal about his political opinions and the family believes he may have held a record for being in "Facebook jail" so many times.
He was very humorous and had nicknames for so many things and people.  He was an avid reader and also enjoyed his gossip magazines.
He was very fond of his childhood memories in Bryant Pond at his grandparents' house which included antics with his friends Phillip and Mark.  Along with Bryant Pond, the family camp on Mooselookmeguntic Lake held many special family memories for John.
One of John's most impressive accomplishments was obtaining a State of Maine 1st class Stationary Engineer license.  He also had his Maine Real Estate license.  He was a member of the fraternal order of Elks, the American Legion and Eagles.  He was also a devoted member of the Masonic Temple in Rumford.
John will be sadly missed by his family and friends, but our memories and stories of him will live on.
He was a cancer survivor and if people would like to donate in his name, please contact the American Cancer Society.