« Obituaries | Elaine H. Hall
Elaine H. Hall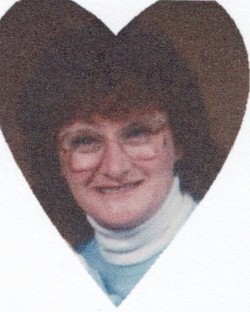 Date of Death: February 2, 2023
Date of Birth: July 5, 1950
Biography:
LISBON-Elaine H. Hall 72, passed away on February 2, 2023 at CMMC Hospital with family by her side. She was born on July 5, 1950 in Lewiston, ME the daughter of Alvin and Olive (Gilbert) Donahue.
She grew up in Hebron, ME and attended Hebron schools. On May 25, 1990 she married Robert Hall in Hebron, ME. Over the years, she worked at several shoe shops, Geiger Brothers, and other odd jobs here and there. She became disabled due to health reasons.
Elaine was a very thoughtful person, trying to do the best she could for everyone. She loved to cook, crochet, jigsaw puzzles, diamond painting, bingo and going camping. She enjoyed family gatherings.
Elaine is survived by her sisters, Linda Kilkenny of Lewiston, Pauline Gunderson and husband Miles of Minot; brothers Donald Donahue and wife Carolyn of Hebron, Gilbert Donahue and wife Priscilla of Sumner, Roger Donahue of Auburn, Dennis Donahue and wife Brenda of Hebron, and Mark Donahue and companion Rose Bachelder of Strong. She also had 3 step children.
She was predeceased by her father, Alvin Donahue; mother Olive Donahue; sister, Irene Dussault; and a brother Paul Donahue.
Service will be held at the convenience of the family.