« Obituaries | David C. Hall
David C. Hall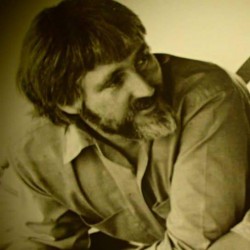 Date of Death: May 7, 2018
Date of Birth: October 16, 1932
Biography:
GEORGETOWN - Reverend David C. Hall, 85, of Georgetown, passed away early Monday morning, May 7th at Horizons Rehab Center in Brunswick.

He is predeceased by his parents, Stanley Hall and Josephine Payne, along with his older brother, Arthur.

He is survived by his wife, Georgia, his younger brother Stanley, his five children, Elizabeth and her husband Michael, David and his wife Annie, Jonathan, Emma and her husband Hamilton, Micah and his wife Molly, as well as his seven grandchildren, Robbie, Rebecca, Leanne, Jered, Alicia, Christopher, James, and his eleven great-grandchildren, Myka, Evelyn, Zoe, Grace, Kadence, Adalynn, Tegan, Lukas, Bastian, Milla, and Madeus.

He was born in New London, CT on October 16th, 1932. He studied Philosophy as an undergraduate at UConn, and then went to Hartford Seminary, receiving a Masters in Divinity. He later ran a youth center in Norwalk, creating a refuge for inner city kids at risk. He was a champion of civil rights and economic inequality, so in 1964 he knew he had to go to Mississippi for Freedom Summer and the Voter Registration Project.

After spending summers in Maine with his family, he knew he wanted to end up here, so with a small loan from his father he purchased a parcel of land in Georgetown in 1960, and built the home where he lived out the rest of the days with his family.

For most of his life he worked as an interim minister, guiding congregations through pastoral transitions. In more recent years, he served on the board of the Eleanor Humes Haney Fund. Its mission is to provide grants to individuals, churches, or groups to initiate or continue social justice.

A memorial service will be held at the North Windham Union Church, 723 Roosevelt Trail, on Saturday, May 26th, at 11 AM, with a reception to follow.

In lieu of flowers, he wanted donations to be made to the Southern Poverty Law Center, who, like David, work to fight injustice and inequality.