« Obituaries | Steven Hale
Steven Hale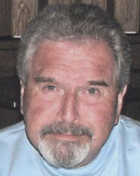 Date of Death: August 29, 2011
Date of Birth: September 25, 1948
Biography:
MEXICO — Steven Hale, of 32 Howard St., Mexico, passed away unexpectedly on Monday, Aug. 29, at his residence.
He was born in Berlin, N.H., on Sept. 25, 1948, the son of Norman and Dorothy Hale, of West Bethel. Steven attended Bethel schools and graduated from Gould Academy. He attended Bentley College and then Northeastern University in Boston, where he received his bachelor's degree in business management.
Residing in Boston for most of his life, he worked for a tire company, as a wholesale distributor. Later, he was involved in the finance area, before returning to Maine.
He was currently employed by Community Concepts, where he drove patients to and from their appointments, a job he accomplished quite well, because of his love of helping and caring for people.
His other passions were cooking for his friends, and working with crafts and flowers. He enjoyed listening to a variety of music on his iPod, as well as dancing and helping friends and family whenever there was a need.
While in the Boston area, he had many friends, especially Paul and Joannie McKenzie, of Acton, Mass., who nicknamed him "Harvey."
Steven was a member of the Le Paresseux Club and Fraternal Order of Eagles, and was an active member of AA, where his special friends were there to always give him a helping hand, including David McKenna and Geri Viger, of Rumford, and Patti Lavorgna, of Delta Junction, Alaska, as well as many others.
He is survived by his sister-in-law, Arlynn Hale, of West Bethel; Amy Hale and son, Brandon, of Boston, Mass.,; Mindy Evans and husband, Mike, and their daughters, Hannah and Katelynn, of Bethel; special companion, Gloria Barnett and her family, of Rumford. Other special friends include John and Carolyn Perry, and Mike and Sharon Madore, of Rumford.
A celebration of Steven's life will be held from 5 to 8 p.m. Thursday at the Rumford Eagles club, 13 Oxford Ave., Rumford.