« Obituaries | Ardenne Scott Haines II
Ardenne Scott Haines II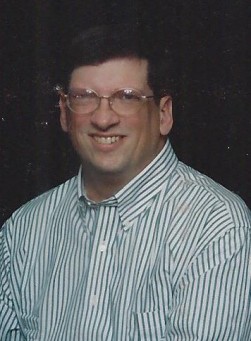 Date of Death: April 26, 2019
Date of Birth: April 7, 1954
Biography:
BRUNSWICK – Ardenne Scott Haines II, 65, of Brunswick passed away on April 26, 2019. He was born on April 7, 1954 in Bath, ME to Ardenne and Millicent (Smith) Haines.
As a child Ardenne did a lot of farming, making models, and played drums in a small band some years ago. He enjoyed travelling with his wife Vickie, going out to eat, playing cribbage, and watching the Patriots play. He was a member of the Boy Scouts of America, Troop 657, and was later a Cub Scout Leader. He was also a member of the Elks Club 934 in Bath, as well as the Cribbage Club of Maple Wood.
Ardenne was a Volunteer Fire Fighter with the Bath Fire Department, and worked at Bath Iron Works for forty years.
He was predeceased by his parents, Ardenne and Millicent Haines.
He is survived by his wife, Vickie King Haines; children, step children, grandchildren, and great grandchildren; three siblings, Sarah Lien, Patricia Guerette, and Larry Haines.
A Graveside service will take place on Monday, May 6, 2019 at 10:30 a.m. and Oak Grove Cemetery (Middle School Area).
In lieu of flowers donations may be made in Ardenne's memory to Maine Cancer Foundation, 170 US Rte 1, Suite 250, Falmouth, ME 04105, or National Kidney Foundation Finance Department 30 East 33rd St. New York, NY 10016.