« Obituaries | John R. Gurney
John R. Gurney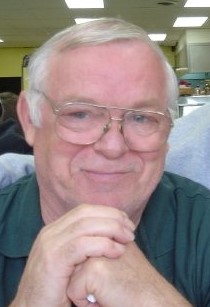 Date of Death: May 27, 2016
Date of Birth: July 3, 1944
Biography:
John R. Gurney, 71, of Freeport, died on May 27th, while surrounded by loved ones. He was born on July 3, 1944, at his grandmother's house in Fairfield, ME, the son of the late Roland and Harriett Gurney.
 He attended Lawrence High School in Fairfield, where he lettered in basketball. He went on to join the US Navy, where he served during the Cuban Missile Crisis. He then later joined the Army Reserves, stationed at Fort Devens, MA. On January 22, 1966, John married the late Diana J. Bourque. They raised five children together.
 Over the years he worked for Foster Grant in Massachusetts; at Wachusset Potato Chip Plant; was a plumber; worked as a welder at Steel-Fab Inc., then at the Quincy Shipyard; John then took a job at BIW and moved the family back to Maine. He later had many adventures running RollerWorld in Topsham and Fairfield Power Bingo.
 He was a founding member of the Maine Bingo Player's Association, which helped fund many local projects including: youth sports teams, Boy and Girl Scouts, assisting fire victims, and donating to food pantries.
 John loved playing and coaching softball, watching the Red Sox, brook trout fishing, fiddle-heading, and gardening. He enjoyed winters in Florida, where he even had a burger named after him, the OMG "Old Man Gurney".
 He was predeceased by his brother Robert A. Gurney; a niece, Debra Gurney; a nephew, Shawn McMorrow; and a sister-in-law, Diana M. Gurney.
 John is survived by his partner of twenty-seven years, Sharon Oliver of Freeport. His sisters: Maryann Campbell of Fairfield, Burtina Page and husband Allen of Clinton, Sueann McKinney and husband Wallace of Davey, FL,  a brother, Roland Gurney Jr. of Fitchburg, MA.
 He leaves behind his children: Michelle S. Gurney of Freeport, John S. Gurney and his wife Debbie of Freeport, Marc S. Gurney and partner Andrea Camerire of Melbourne, FL; Shannon M. Gurney of Freeport, Melissa A. Woodbury of Freeport, and son-in-law Duncan B. Woodbury of Orange Park, FL.
 His beloved grandchildren: Kirsten O'Hara, Ivan O'Hara, Heather Gurney, Cody Rummery and wife Shayann, Dakota Rummery, Shianne Soule, Nicholas Hill, Savannah Hill, Jacob Soule; two great-grandchildren: Aubrey and Scarlett Rummery; many nieces and nephews, friends, and "adopted" family, including Dixie-Lee Burnham and her husband Richard. And of course, his spoiled cat, Boy.
 A graveside service will be held at Maplewood Cemetery, in Fairfield, at 11AM on July 10th. In lieu of flowers, please donate to the Coastal Humane Society or Humane Society Waterville Area.