« Obituaries | Timothy A. Gulliver
Timothy A. Gulliver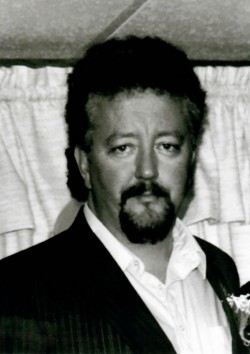 Date of Death: September 5, 2018
Date of Birth: July 18, 1959
Biography:
Timothy A. Gulliver, also known as "Fudgie" 59 of Jay, formerly of Millinocket, died September
5th, 2018 after a long illness, surrounded by loved ones. Tim was born July 18th, 1959 in
Millinocket to Carroll "Gully" and Martha Gulliver.
Tim is survived by his loving wife Beth Michaud Gulliver; his daughter Nichole Gulliver and her
wife Lindsay of Sebago; son Nick Gulliver and his wife Heather of Wilton; two beloved
grandchildren Scout Gulliver and Ace Gulliver; two sisters Brenda DeVeau and her husband
Danny DeVeau of Cyr Plantation; Lynn York and her partner Dennis Pelletier of Jay; one niece
Chantal DeVeau; two nephews Anthony York and Cody York; and a very special friend Albert
Elliott. Tim was predeceased by his father Carroll Gulliver, his mother Martha Gulliver and a
sister Mary Gulliver.
Tim worked for International Paper and Verso in Jay for many years until he became ill and
retired. He was an avid outdoorsman who loved fishing and snowmobiling. Tim was a
journeyman glazier, by trade. Tim is remembered for his love of family, his dogs Rem Rem and
Precious, his sense of humor and giant heart. Tims passions included collecting, playing guitar
and gambling. There is nothing Tim liked better than a good TV show, hot dog and time with his
family. Tims family were the pride and joy of his life. The legacy of Tims generosity, sweet tooth
and honesty will live on through them. He is loved, 256.
The family would like to say a special thank you to Bonny, Robin, and Christi and Androscoggin
Hospice for the loving care given to Tim.
Graveside services will be held at 11 :00 am, on September 14, 2018 at Millinocket Cemetery. A
celebration of Tims life will happen after services at the Ameri~an Legion on 970 Central St,
Millinocket.
Memorial contributions may be made to the American Lung Association, 122 State Street,
Augusta, ME 04330 in Tim's name .