« Obituaries | Raymond Guerin
Raymond Guerin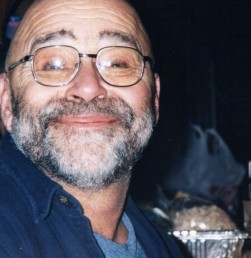 Date of Death: October 13, 2021
Date of Birth: August 26, 1946
Biography:
Raymond (Ray) Guerin passed away on October 13, 2021 at Stephens Memorial Hospital after battling dementia for a number of years. 
He was born in Lewiston, Maine on August 26, 1946.  He graduated from Sabattus High School, Class of 1964.  He entered the Navy and completed three Mediterranean Cruises on the USS Saratoga followed by 12 years of service in the National Guard in Lewiston, Maine.
He was an arborist for Mt. Apatite for 7 years and was tinsmith at Bath Iron Works for 21 years where he retired in 2000. He had an unwavering passion for Kubota tractors, living off the land in Maine—especially cutting wood and providing for his family in Sabattus and Abbot -- and will miss time with his loyal dog Mookie, his family, his grandchildren and his great grandchildren on the water of Lake Pennesseewassee in Norway. 
Survived by his loving wife of 52 years, Joan (Parise) Guerin of Norway, Maine; his children, Chris of Jackman, Maine; Cindy and husband Craig VerColen of North Reading, Massachusetts; Amanda and husband Mike LaBonte of Lewiston, Maine; his brothers, Michael and Danny Guerin of Norway, Maine; his grandchildren Morgan Guerin of Auburn, Maine, MacKenzie Guerin of Lewiston, Maine, Jake and Alex VerColen of North Reading, Massachusetts, and Alshlee LaBonte of Palm Bay, Florida.  Three great grandchildren, Bexley Thomas, JaKobe and Harmony Weekes. 
Predeceased by his three favorite aunts, Laura D'Amour, Grace Sennett, and Juliette Bonsaint.
Private service for the family will be held. 
In lieu of flowers donations can be made to Stephens Memorial Hospital Annual Fund under Ray's name.