« Obituaries | Joline Guenette
Joline Guenette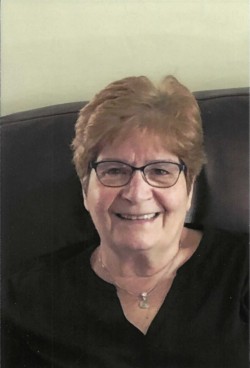 Date of Death: July 20, 2023
Date of Birth: June 26, 1954
Biography:
Joline Guenette, 69, of Lewiston passed away on July 20th, 2023 at the Androscoggin Hospice House in Auburn. She was born on June 26th, 1954 in Lewiston to parents Theodore and Noella (Morin) Ouellette.
Joline worked in local shoe factories, retiring from Globe Manufacturing in 2019.
She enjoyed bowling, reading, puzzles, and shopping. Most of all, she enjoyed spending time with her family, whom meant the world to her. Her daughter and grandchildren adored her and she truly was the center of their and her husband's universe.
Joline was predeceased by her parents; her brother Normand; her sisters Jeannette, Irene and Rachel; and her beloved son Jeremy whom she had lost in 2020.
She is survived by her beloved husband of 50 years, Ronald; her daughter, Rebecca Jordan and her husband, John; her brother, Raymond; and her grandchildren Tyler, Olivia, Gabryele, Noah, Aidan, Sabrina, and Kalib; as well as seven great grandchildren and several nieces and nephews.

Per Joline's wishes, there will be no visitation. A funeral Mass will be held at 11am on Saturday, Jul. 29th. 2023 at Holy Cross Church in Lewiston.