« Obituaries | Frank C. Guditis
Frank C. Guditis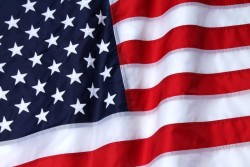 Date of Death: July 4, 2021
Date of Birth: November 23, 1921
Biography:
Frank C. Guditis Brunswick Maine, 99, died peacefully in his sleep. July 4th at Capital City Rest Home, Augusta Maine.  Frank was born in Northampton, Mass. November 23, 1921 a son of the late Micheal Guditis and Michaenia (Czesilolewicz) Guditis who were immigrants from Lithuania. 
Frank graduated from Florence Annunciation School and attended Smiths vocational School. He then went on to work for Lafrance's Rubbish removal and lawn service in Northampton, Mass. Answering the call of Uncle Sam in 1942 "I want you to enlist", he enlisted; veteran of WW II in the Pacific theater, serving in the US Coast Guard, as ships Cook 1st class SC1C aboard the Freight ship USCC Neptune. and cutter USCC Mesquite on Troop Transport ships carrying Marines to the Islands.
Frank married July 1st, 1950 and had celebrated 67 years, married to Beverly M. (Lafrance)of Florence, Mass. and was predeceased on December 9th, 2017.
Frank worked at Pro Brush of Florence and Florence Casket Company, Built a house in Florence then Chesterfield. Mass., before moving, Westward Ho 1958 to Oregon, Washington and California. A carpenter by trade he built forms on construction at the Dam Building Power Dam projects along the Columbia River and area tributary's, The Dalles Dam, John Day Dam Wuanapim Dam, as well as a few of others.
After moving back to Florence in 1964 then to Ashfield, Mass. where he was self employed, owner and operator of Country Pine Shop, making wooden planters and novelty ideas for supplies for area florist and gift shops. Sidelining as a bee keeper once maintaining 230 hives which kept him mostly busy year round. In 1980 from National Felt Co. as a machine operator in Easthampton then moving to Florida, then to Brunswick, Maine 1985 where he was a handyman on many jobs, ideas, projects and repairs, Always in a jokingly manner he would say "Jack of all trades, master of none".
Frank is survived by son Alan and wife Darlene Guditis (Burnett)of Florence Mass., Grandson Timothy and wife Kathy Guditis of Easthampton, Granddaughter Teri Guditis, and companion
Allen Therrian of Westficld, Mass. Great grandson Andrew Therrien.
Frank was predeceased by all 8 of his older siblings.
Funeral Services and burial are at the convenience of family and private at the Norton Hill Cemetery, Ashfield, Mass.
In honor of Frank & Beverly's memory, in lieu of flowers, donations may be made to Hilltown Churches Food Pantry. P.O. Box 161. Ashfield MA 01330