« Obituaries | Alice M. Griffin
Alice M. Griffin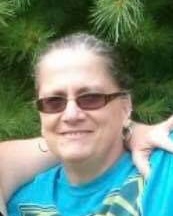 Date of Death: September 15, 2020
Date of Birth: December 6, 1961
Biography:
Alice M Griffin, 58, passed away on September 15, 2020 in Brunswick Maine.
She was born on December 6, 1961.
She enjoyed crocheting, knitting, Nascar racing, spending time with her grandchildren, cooking for her family, baking, her electronics, shopping,
and had a strong love for the Minions characters.
She worked at various positions in Walmart,  mostly in Brunswick. She was well liked by many for her sense of humor and her willingness to help others.
She was predeceased by her sister Mary, mother Katherine, father Edgar, nephew Chris, and brother Tommy.
She is survived by her grandchildren Ellianna, Abel, and Phoenix, her daughter Vickie, her son Richard, sisters Carol and Kitty, brothers Richard
and Eddy, and various nieces and nephews.
Services are To Be Determined. They will be held at Oak Grove Cemetery in Bath. For people who cannot make it in person, there will be Zoom and Facebook Live from her Facebook page.
In lieu of flowers, please make donations to the Barbara Bush Children's Hospital. For checks: Barbara Bush Children's Hospital Attn: Philanthropy Dept. 22 Bramhall St. Portland, Me 04102
OR
https://mainehealth.org/Barbara-Bush-Childrens-Hospital/Fundraising-Donations/Ways-to-Give