« Obituaries | Matthew Max Griffeth
Matthew Max Griffeth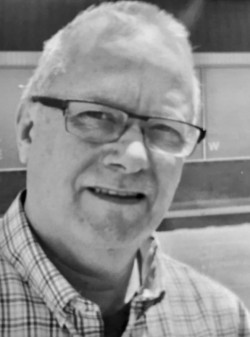 Date of Death: January 30, 2022
Date of Birth: December 26, 1959
Biography:
Matthew Max Griffeth, 62, of Lisbon Falls, Maine, passed away on 01/30/2022 at Central Maine Medical Center in Lewiston, ME after a hard fought battle with Covid-19. Matthew was born to Marion Frances Griffeth and Burton Roberts Griffeth on 12/26/1959 in Portland, Maine.
Matthew spent his childhood on lake Thompson in Otisfield, Maine where his parents raised him and his three sisters. He graduated from Oxford Hills High School in 1978. He went on to study Biblical Theology at New Brunswick Bible Institute and graduated in 1983. Matthew continued his education at Central Maine Technical Institute where he studied Industrial Technology and graduated in 1994. In 2011, Matthew graduated from University of Southern Maine where he received his BS in Organizational Leadership Studies. Matthew was a Journeyman Electrician and had obtained his Commercial driver's license.
Matthew was a mechanic at Tambrands in Auburn, Maine for 15 years and spent 10 years as an Electrical Technician at Fairchild Semiconductor in South Portland, Maine. After 25-years of service, Matthew went on to get his Commercial Driver's License and drove a tractor trailer truck for 10-years. Matthew spent his last days working for Lisbon Community School in Lisbon, Maine as a Bus driver/custodian.
Matthew enjoyed learning, hiking, spending time with his wife, children, grandchildren, and his sisters. Most importantly, Matthew was a man of faith and a devoted follower of Jesus Christ. He spent a large portion of his life reading his Bible and enjoyed being an active participant in his local churches.
Matthew met his wife Alice Griffeth in 1981 at New Brunswick Bible Institute. They were married on 6/28/1986 in Howland Maine. Together they raised 3 children: Matthew Griffeth, Valerie Griffeth and Jennifer White in Lisbon Falls, Maine.
Matthew is survived by his wife, Alice Griffeth; son, Matthew Griffeth; daughters, Jennifer White and Valerie Griffeth; Grandchildren, Elijah White, Jace Bright, Isaac Labonte, Myla Bright, and Ellena White; Sisters, Vicki Crowell, Nancy Decoteau, and Penny Brown.
He was preceded by his father, Burton Roberts Griffeth; mother, Marion Frances Griffeth, and nephew, Marc Paul Decoteau. An hour of visitation will be held on Saturday February 12 from 10-11 a.m. At the Marston Corner Baptist Church, 752 Beech Hill Road, Auburn where a service will follow at 11 a.m.