« Obituaries | Melvin S. Gray
Melvin S. Gray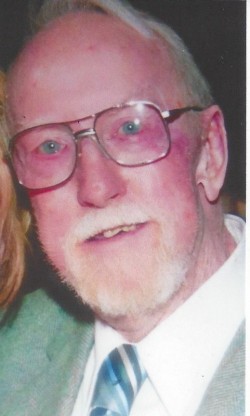 Date of Death: February 12, 2015
Date of Birth: September 4, 1932
Biography:
Melvin S. Gray, 82, of Lisbon, died peacefully on February 12, at his home.
He was born Sept 4, 1932, a son of Sylvester and Sarah ( Huff) Gray. He
graduated from Lisbon High School and entered the Air Force for 4 years.
Following his service, he worked for the State Highway Dept. for several
years. He eventually went to work for W.O. Matthews until he retired at 62.
He married Sheila McKenna on June 23, 1960 and they raised their family in
Mechanic Falls. Once he retired they moved to Lisbon.
Mel enjoyed hunting, walking in the woods, fishing, gardening and especially
having his family around. He was a wonderful husband, great father and a
good man.
He is survived by his wife, Sheila Gray of Lisbon, his son, Michael and wife,
Dawn of Poland, his daughters Patti Martin and husband, Richard of
Lewiston, Kathy Labbe and husband Dan of Newport, New Hampshire,
Melanie Edwards and husband, Jon of Mechanic Falls, Allison and her
significant other, Joe Bowie of Hebron. He leaves ten grandchildren and
seven great-grandchildren.
He was predeceased by his parents and his siblings, Horace Gray, Evelyn
Parmenter, Marion Campbell, Virginia Brown and Shirley Turcotte.
There will be a Celebration of Life to be held at the Lisbon Free Baptist
Church, 555 Lisbon St., Lisbon Falls on Feb. 21 from 1-3 p.m.
In .Iieu of flowers, you may send a donation to Androscoggin Home Care and
Hospice, 15 Strawberry Ave. Lewiston.