« Obituaries | Robert "Bob" C. Gray
Robert "Bob" C. Gray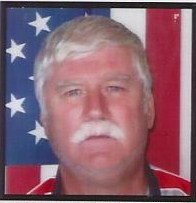 Date of Death: August 3, 2013
Date of Birth: December 10, 1947
Biography:
LEWISTON-Robert "Bob" C. Gray, of Lewiston, Me passed away following a long illness at 5:30pm on August 3rd, 2013 at his home in Lewiston with his best friend by his side.
He was born on Dec. 10th, 1947 in Portland, Maine to parents Irving Gilbert Gray and Constance Ruth Clark.
Bob Gray served in the US Army, and was wounded during a tour in Vietnam. He owned his own dump truck for a number of years, and then worked at Blue Rock (Pike Industries) until last year.
He enjoyed playing cards and basketball. He also enjoyed going to the drag races in Oxford. He was well liked and will be greatly missed by all who knew him.
Bob is survived by two brothers, John Michael Gray of Leeds and Thomas Irving Gray of Jamestown, S.C.; two sisters, Linda Diane Funk of Gorham, Me., and  Susan Ruth Knight of Buxton, Me.
A memorial visitation will be held from 10-11:00am on Saturday, August 10th, with a memorial service following immediately after at Funeral Alternatives, 25 Tampa St. Lewiston Maine. A graveside service will be held at South Gorham Cemetery at 1:00 pm on Burnham Rd. in Gorham. All are welcome to get together at 270 County Rd., Gorham for a light lunch at 2:00pm.