« Obituaries | Kathryn "Kathy" Gray
Kathryn "Kathy" Gray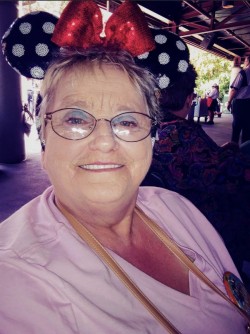 Date of Death: February 26, 2023
Date of Birth: January 16, 1951
Biography:
Kathryn "Kathy"  Edythe Gray, of Edgecomb, passed away Sunday, February 26, 2023 at Mid Coast Hospital.
Kathryn was born January 16, 1951 in Castine to Carl and Harriet (Leach) Bowden. She attended Orland and Bucksport Schools. On June 19th, 1970 she married Richard Gray. Kathy and Richard settled in Edgecomb where they raised their two sons. Kathy worked various jobs in Boothbay Harbor over the years.
Kathy enjoyed listening to music played by local bands, gathering with family and friends as well as game nights in Bucksport. Her grandchildren were her pride and joy.
Kathryn is predeceased by her Father, Carl Bowden, Sr.; Mother, Harriet Leach Bowden; 3 children, Brandon, Carla and Heather; brother, Carl "Bill" Bowden Jr; brother-in-law, Arthur Winchester; Mother-in-law, Flavilla Gray and Father-in-law, Roger Gray.
Kathryn is survived by her husband, Richard Gray Sr.; sons, Richard Gray Jr. and Charles Gray and wife Christine; Grandchildren, Mason and Alana Gray; sisters, Karen Hatch, Bonnie Chubbuck and husband Neil, Faith Winchester and Doug Tweedie; sister-in-law, Arlene Bowden; as well as many nephews, nieces and cousins.
A celebration of Kathy's life will be held June 24th for all to gather in her memory.. Condolences may be shared at FuneralAlternatives.net