« Obituaries | Roland E. Gravel
Roland E. Gravel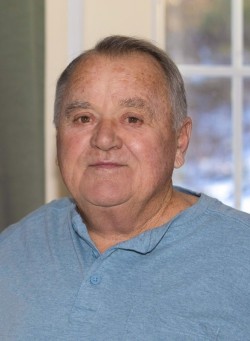 Date of Death: May 16, 2022
Date of Birth: July 22, 1944
Biography:
Roland E. Gravel, 77, of Lewiston passed away at home on May 16, 2022 with his family by his side. He was born on July 22, 1944 in Lewiston to parents Henry and Eva (Labonte) Gravel.
Roland left school at a young age to go to work, and help take care of his siblings.
He worked 20 years as a shoe crafter for Quoddy Shoe, retiring in 1986, and was a member of Saint Peter's Church, and the New Auburn Social Club.
He loved being outdoors and especially enjoyed fishing, walking on the beach, and relaxing at Sebago.
He was predeceased by both parents; one brother; and three sisters.
Surviving him are his life-long partner, Sharon Janis McAlister; eight children, Roseanna Gravel of Lewiston, Penny Winship and her husband Mark of Milford, MA, Suzette Morin and her husband Ron of Greene, Jessica Bouchard and her husband Craig of Lewiston, Lewis McAllister Jr. and his wife Donna of Augusta, Janis McAlister and her partner John of Otisfield, Timothy McAlister and his wife Amanda of New Gloucester, and Rebecca Grant and her husband Doug of Wales; two step children, Annette Buccheri of Leeds, and Joanne Bellmore of Greene; seven siblings, Maurice Gravel, Gerard Gravel and his wife Patricia of Sabattus, Ronald Gravel and his wife Adrienne of Lewiston, Robert Gravel of Lewiston, Terri Suminski of Turner, Jeanne Baril of Lewiston, and Diane Beulieu of Burlington, MA; several grandchildren; and 4 great grandchildren.
Services will be held privately at a later date.