« Obituaries | Peter Grant
Peter Grant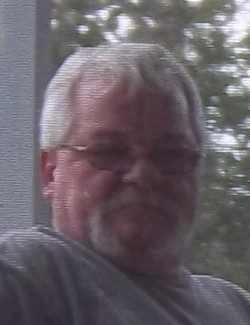 Date of Death: October 2, 2011
Date of Birth: February 7, 1955
Biography:
Lewiston-Peter Grant, 56, of Windsor, died October 2nd, 2011 at CMMC in Lewiston, ME, as a result of a motorcycle accident.
Peter was born February 7th, 1955 in Brockton Mass to parents Harold W. Grant, and Elsie Murgida.
He enjoyed cooking, riding his Harley, watching NASCAR, football, and of course his friends and family. His passion was diesel engines.
Peter had worked at R.C. Moore, F and F Enterprises, but for the past twenty years he had been self employed at Grant's Repair in Augusta.
He is predeceased by his Father, Harold W. Grant, and also a sister, Julia A. Small
Peter is survived by his wife Lisa of 18 years; his mother, Elsie M. Murgida; three sons, Joshua Grant, Harold R. Grant, Samson P. Grant;  one daughter, Holly Grant; three brothers, Rusty Grant, Paul Grant, and Harold Grant; one sister, Stella Littlefield; five grandchildren, and also his nephews and nieces.
On Friday, Oct. 7, 2011 a truck parade will begin from O'Connor GMC, at 2pm, to process to the Windsor Fairgrounds, followed by a celebration of life for family and friends.