« Obituaries | Marie A. Gould
Marie A. Gould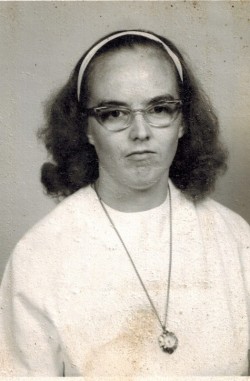 Date of Death: March 1, 2016
Date of Birth: July 26, 1941
Biography:
Marie A. Gould, 74 of Bowdoin, Maine passed away on March 1st, 2016 at her home.
She was born July 26th, 1941 in Lewiston to parents Erlon and Laura Bragg.
On June 3rd, 1955 Marie married Leland Gould. She worked at Miller Industries until her retirement.
She is survived by her 4 children, Thomas, Gloria, Steven, and Wayne Gould; a brother, Roland Bragg; a sister, Alice Libby6 grandchildren; 12 great grandchildren; 1 great-great grandchild; and numerous nieces and nephews.
At her request there will be no services. Donations in memory of Marie may be sent to Tom Gould, 5 Grove St. Lisbon falls, Maine 04252