« Obituaries | Dr. John H. Gould
Dr. John H. Gould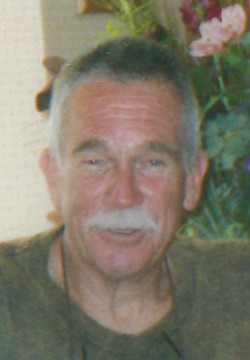 Date of Death: October 14, 2013
Date of Birth: September 10, 1934
Biography:
Dr. John H. Gould, of Turner, Maine passed away on Monday, October 14, 2013 at Hospice House of Androscoggin Home Care and Hospice, Auburn, Maine.
Dr. Gould was born in Portland, ME on Sept. 10, 1934, the first child of Eleanor (Webster) Gould and Richard Gould. He grew up in both Cape Elizabeth, ME and Winchester, MA and graduated from Winchester High School. He was a graduate of Haverford College in PA, Cornell University Medical School in NY and received his MPH degree from U. of California School of Public Health, Berkeley, CA. As a pediatrician he served in the Army hospital in Frankfurt, Germany and afterwards worked in the San Francisco and then Boston areas. After further education, adult and child psychiatry training at Harvard University Cambridge Hospital program, he worked as a child psychiatrist at New England Memorial Hospital in Stoneham, MA, Northern Essex Mental Health Center in Haverhill, MA and in private practice
in Georgetown, MA.
In 1984 Dr. Gould and his family moved to Turner, ME and in the course of his many years in professional practice, he worked at St. Mary's Hospital Lewiston, Tri County Mental Health Center, Jackson Brook Institute in Portland, Sweetser Children's Services in Saco, Kennebec Behavioral Health in Augusta and Winthrop, and private practice in Auburn. Dr. Gould has had a distinguished career and has always been regarded as a wonderful doctor and person; generous, caring and compassionate with a sense of humor and an ability to relate to children and adults of all ages and backgrounds.
In the past 18 years he has shown great courage in dealing with serious health issues and has always been thankful for the support and love from his wife and children. Dr. Gould is survived by his loving wife of 36 years, Susan (Skillman) Gould, their son Benjamin Gould of Brookline, MA and Turner, ME, and Dr. Gould's children from his first marriage, Alison Gould of Santa Rosa, CA and Kenneth Gould of Pawtucket, RI. Dr. Gould is also survived by his siblings and their families: Stephen Gould of Chelsea, VT, Sally Wilson of Medfield, MA, Susan Hoffman of Natick, MA, and by his sister-In-law Pamela Bolint of Damariscotta, ME and her children.
The family expresses much gratitude to the many supportive friends and colleagues, Dr. Michael Rifkin the caring staff of Hospice House, and the nursing staff of Central Maine Medical Center's Physical Rehabilitation Unit where Dr. Gould was a patient for 2 months.
Dr. Gould requested that there not be a funeral for him; however, the family plans on a Gathering to honor his memory on November 2, 2013 at 2pm at Fore Seasons Restaurant, Turner Highlands Golf Course, No. Parish Rd., Turner, ME.
Donations in his name may be made to Hospice House of AHCH and to Doctors Without Borders.