« Obituaries | Michael J. Goding
Michael J. Goding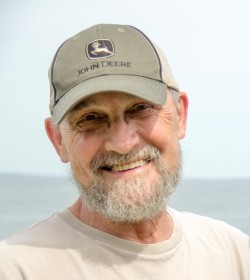 Date of Death: December 1, 2018
Date of Birth: April 5, 1951
Biography:
Michael James "Mike" Goding, 67, of West Gardiner passed away unexpectedly on Saturday, December 1st in Augusta.
The son of Lawrence L. Goding Sr. and Louise M. Goding, Mike was born April 5, 1951 in Lewiston. Mike was raised there along with eight siblings. He eventually had three children of his own; Melissa, Christopher and Brian, whom he loved dearly.
Mike graduated from the Lewiston High School as a member of the National Honor Society. He was also a four-varsity sport Letterman in football, basketball, baseball, and track and field. Mike also earned an Associate's Degree in Criminal Justice from the University of Maine. He worked at Elmet Technologies for 32 years spending many of those years as an International Brotherhood of Teamsters steward loving the art of negotiation. He recently retired in 2015 choosing to spend his time doing things he loved with the people he loved. Mike was an extremely hard-working man and a "jack of all trades" who truly enjoyed helping others. Known by some as a shrewd tough guy, Mike was a truly caring, gentle, and giving soul.
Mike not only dedicated his home-life to his three children, he often coached sports and participated in other activities with and for them. Mike was very proud of his children, too. His greatest accomplishments were helping with the building of two new homes for both Melissa and Brian as well as their families.
Blessed to reside in West Gardiner with his sweetheart and best friend, Lisa Theriault, Mike lived a simple, yet loving and fulfilled life where he tinkered in the garage, spent time in the garden and enjoyed building birdhouses. He frequently traveled with Lisa to "The County" to visit her family and help on the farm. When home, Mike welcomed visits by friends and family; especially his grandkids.
Mike is survived by his love, Lisa Theriault; his daughter Melissa and her fiancé Dan Davies, of Wales; his son Christopher and his wife, Julie Poulin, of Scarborough; his youngest son Brian and his wife Casey, of Bristol. He has eight grandchildren: Gage, Tycen, Matthew, Alexis, Ayden, Lainee, Oliver and Helen. He also is survived by two brothers; Robert Richard Goding and wife Margaret, of Waltham, MA and Kenneth Goding of Lewiston; two sisters, Leona Tullo of Lewiston; and Midge Leblond and her husband, Richard, also of Lewiston. Mike is survived by many nieces and nephews as well.
Mike was also predeceased by his parents, Lawrence Sr and Louise, as well as four brothers, Lawrence Jr., James, Donald and Richard.
An informal gathering in Mike's honor will take place on Saturday, December 8th, from 2:00 p.m. to 5:00 p.m. at Funeral Alternatives, located at 25 Tampa Street, Lewiston, Maine.
In lieu of flowers, Mike's family requests monetary donations that will be used to continue one of his favorite Holiday traditions; adopting less fortunate families for Christmas.