« Obituaries | Dennis R. Gillespie
Dennis R. Gillespie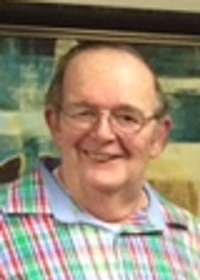 Date of Death: July 28, 2018
Date of Birth: August 28, 1947
Biography:
BRUNSWICK – SFC Dennis Roger Gillespie, 70, of Brunswick died on July 28, 2018 at Winship Green in Bath, ME. He was born August 28, 1947 in Brooklyn, NY, the son of Harry Lee and Julia Jane (Speilman) Gillespie.

Dennis served in the U.S. Army for 24 years, serving two tours in Vietnam and many other locations around the world before retiring. He then went on to become a CNA. He was a lifetime member of the American Legion, Post 20, in Brunswick.
Dennis enjoyed spending time with his family, travelling, and watching the Boston Red Sox. While in Florida he also greatly enjoyed airboat rides.

Dennis was predeceased by his parents.

He is survived by his loving wife, Marie Gillespie of Brunswick; son, Michael Gillespie of New York; step children, Jennifer Nolon of Bath; Christopher Brown of Brunswick; brothers, Harry Lee Gillespie Jr. of New York; James Gillespie of Florida; sisters, Julie strohsahl of Florida; Mary Erdwein of South Carolina; Eva Neylon of Arizona; Sheila Flanagan of Arizona; four grandsons, Tyler Webb, Christian, Cameron, and Caden Brown; and many nieces and nephews.

In lieu of flowers donations may be made in Dennis' name to The American Cancer Society in Topsham, 1 Bowdoin Mill Island , Suite 300, Topsham, ME 04086.
A Celebration of Life will be held at a later date. Burial will take place in the Spring at Riverview Cemetery in Harpersville, NY.
The family would like to extend a heartfelt thank you to all who loved and supported Dennis throughout his long battle with cancer.