« Obituaries | William W. Gilchrist
William W. Gilchrist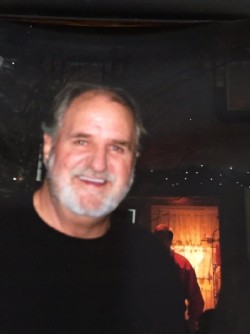 Date of Death: October 23, 2022
Date of Birth: January 29, 1941
Biography:
WILLIAM W. GILCHRIST
1941- 2022

William W. Gilchrist IV, known to all as Bill, died on Sunday, October 23, 2022. Bill's loving family was at his side throughout his illness and when he died. Bill was born in Monterey, MA. He was predeceased by his parents, William Gilchrist III and his mother Eleanor (Sokolowska) Gilchrist. He was also predeceased by his brother David Gilchrist, and his wife of 31 years Kay Gilchrist.
Bill is survived by many loving relatives including his sister Pam Gilchrist of Santa Fe, New Mexico, his sister Leigh Kelly of Harpswell, Maine, and his brother Scott Gilchrist of Montreal, Canada. Bill is survived by his two daughters and their families. His daughter Gayle Bennett and her husband Eddy of Bainbridge, NY, and his daughter Tabitha (Tami) Lewis and her husband Duane of Forest, VA. His daughters were the focus of his life and brought him much joy. He adored his 5 grandchildren, Seth Bennett and his wife Becky, Thomas Bennett and his wife Kendall, and Abigayle Bennett, Sarah Bibeau, and Logan Bibeau. He was also blessed with 5 great-grandchildren, Faith, Noah, Jillian, and Dawson Bennett and Finnian Bennett. Bill also had an exceptional relationship with his former wife JoAnn Scott. They worked as a team to raise their two daughters and they always loved and respected each other. Bill is survived by his loving partner Kate Fisher, who stood by his side and cared for him during his illness, and gave him happiness and peace in his final years.
Bill was always drawn to the service to others and he was always the happiest when he could reach out and help another. He served in the U.S. Army from 1959- 1962. He attended Moody Theological Institute in Chicago for two years, with the hope of serving in the ministry. He worked with troubled children and teenagers in residential treatment centers in New York, New Jersey, and Massachusetts and also ran and owned Roadside Store in Monterey, MA.
Life had other plans for Bill though and he slipped into the call of alcohol for several years after that. He became sober in 1982 with the help of AA and its fellowship and spent the next 40 years helping others with addiction. Bill rebuilt his life with the goal to give away to others what had been given to him. He cherished his sobriety and was able to receive his 40-year medallion this August. Bill was a cornerstone at AA meetings and will be deeply missed by all. He calculated he had probably sponsored 300-400 people over the years. When Bill wasn't starting new meetings or sponsoring someone, he had created and run several successful businesses. He owned Gilchrist Antiques, a fine furniture refinishing shop in Loveland, CO. He was an inventor and had developed several patents. He was an antique collector and appraiser and spent many years collecting archaic Jade and reselling it. When at the age of 50 he discovered he had a talent for painting, he opened and ran a gallery in Harpswell for several years and was quite successful.
Bill was a wonderful father, husband, partner, and friend. He was an inspiration to all who met him and he changed so many people's lives for the better. A Celebration of Bill's life will held at the Brunswick Adventist Church, 333 Maine Street, Brunswick Maine,  on 12/11/2022, at 12:30 pm.