« Obituaries | David B. Gilchrist
David B. Gilchrist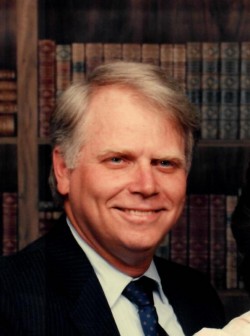 Date of Death: March 3, 2018
Date of Birth: January 11, 1945
Biography:
It is with great sadness that the family of David B Gilchrist announce his passing on Saturday March 3,2018 at his home surrounded by his loving family, after a long and courageous two year battle with cancer. Dave fought this with a positive attitude, determination, the love of God, and a smile on his face.
Dave was the son of Ross S. Gilchrist and Audrey A. (Rohrman) Gilchrist, born January
11, 1945 in Cambridge, MA. He graduated in 1962 from Littleton High School, Littleton NH. From 1965-1970 he worked at Russell- Harrington Cutlery in Southbridge, MA. Moved to Groveton, NH in 1970 and worked for Groveton paper Co from 1970-1986. In 1986 he moved to North Smithfield, RI and worked at Fogerty Hospital to 1987. In 1987 he moved to Lewiston, ME where he worked. for International Paper/ Verso to December 2010 at which time he retired.
In 1988 he married his loving wife of 30 years Bonnie (Knowlton) Gilchrist, of Groveton,
NH. Dave will be lovingly remembered by his wife, Bonnie and his children, son Ross Gilchrist of Lewiston, son Jason Gilchrist of Lewiston, son Michael Knowlton and wife AnnMarie of Lisbon ME, daughter Christine Knowlton of Lewiston.
Dave also leaves behind his sister Pat Taylor and husband Don of Loudon, NH, brother Richard Gilchrist and wife Terry of Spicewood TX, Brother Stephen Gilchrist and wife Diane of Salem MA' Brother Chuck Macneilly and wife Cheryl of Boscawen NH.
He is also survived by his grandchildren, Jonathan Gilchrist, Joshua Gilchrist, Hunter
Knowlton, Vanessa (Knowlton) Frost and Husband Caleb. A great Granddaughter and many nieces and nephews that he loved dearly.
Dave lived life to the fullest, he was a glass half full type of guy and always saw the best
in people. Papa always greeted people with a big hug and big smile. He was such a people person
and made many lifelong friendships thru all the hobbies and organizations he belonged to.
In 1982-1986 he was on the Berlin city council. 1986-1987 he was a member of the Lewiston School board, Member of Great Falls Model Railroad club, and the Androscoggin Ham radio club. Dave was a very active freemason belonging to Tranquil lodge #29, Ancient brothers lodge # 178 of Auburn where he served as Master of both lodges at various times. He was a member of Scottish Right Masons of Androscoggin valley where he served as Sovereign Prince of Auburn ME. Dave was also a member of Auburn York Right Bodies, Shriners Int'l Kora Temple of Lewiston ME, Indian Riders Group chapter 1968 of Augusta ME. Dave was very proud of his Scottish Heritage, belonging to McLachlan Clan. Dave was a devoted member of the Auburn Ward of the Church of Jesus Christ of Latter Day Saints of Auburn ME.
Dave's family would like to express our sincerest thanks and appreciation for the loving
care that he received from Dr. Liu and the entire Oncology staff at St. Mary's Regional Medical
Center. We would also like to express our sincere thanks to the Interventional Radiology Diagnostic department. The entire staff made us feel like family over the past two years. Also a very special thank you to the Dempsey Center and Androscoggin Home care & Hospice for all of the love and support they provided for Dave and his family. Memorial donation maybe given to American Cancer Society P.O. Box 22478 Oklahoma City, OK 73123. Services will be held at Jesus Christ of Latter Day Saints, 545 Maple Hill Road, Auburn ME, on Saturday March 24, 2018 at 11:00am.