« Obituaries | Aubrianna Giguere
Aubrianna Giguere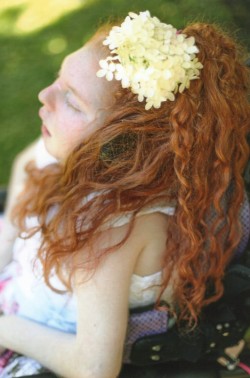 Date of Death: April 7, 2023
Date of Birth: May 4, 2008
Biography:
Aubrianna Giguere was born on May 4, 2008 in Lewiston to Penny Niemi and Gabe Giguere. She died suddenly in Lisbon on April 7, 2023, with family by her side.
Aubri was born with multiple disabilities but was greatly loved and cared for by her family and other special providers. She defied many odds, and proved herself a fighter and survivor many times over. Her strong spirit was obvious to all who knew her. Although Aubri's journey wasn't always easy and her ways of communicating weren't like most other children, she showed curiosity, joy, happiness, and love to those who knew her well.
At home, Aubri loved her family, her dog, and daily routines. She enjoyed stories and songs, going on walks, snuggles, her birthday parties and occasional tastes of ice cream. She enjoyed being outside and loved nature. She was often dressed up, complete with accessories, and got many comments on her beautiful blue eyes and flowing red hair.
Aubrianna made many friends at the Morrison Center in Scarborough, teachers and students alike. She enjoyed music with both Frank and Lee Todd, gentle play with her schoolmates, and the color red. She participated in the Special Olympics, and liked swimming in the heated pool with her coaches and teachers. Some years back, Aubri was able to attend her school's prom. She also had nice bicycle rides thanks to the Portland Wheelers.

The people who are left behind will miss this special young lady and her quiet presence. Aubri was more than meets the eye. If you got to know her, your life was forever changed and the better for it. She made us slow down and pay attention to the little things. Aubri lived to her fullest each day.
Aubri is survived by parents, Penny Niemi and Gabe Giguere, brother, Gavin Dancsak, grandparents Carroll and Abbie Niemi, Gabriel and Kathleen Giguere, Aunts and Uncles: Faye and Todd Fongemie and their children Aria and Ryan, Tanya and Brian Pelletier and their sons Cole and Devin, and great grandmother, Virginia Campbell.
The family extends special thanks to the awesome teachers and staff at the Morrison Center, and to MAS Home Care for providing dedicated nursing and support over the years.Many thanks for the special bond created with her many nurses and caretakers including Grammie Abbie, Tracey, Vicki, Rebecca, and Barb to name a few. 
A gathering will be held from 2-4pm on Friday April 14th, 2022 at Funeral Alternatives 25 Tampa St. Lewiston, ME 04240. Celebration of life potluck to be held at the American Legion on Washington Ave, Auburn following the services (5 pm).