« Obituaries | Ruth M. Gibbert
Ruth M. Gibbert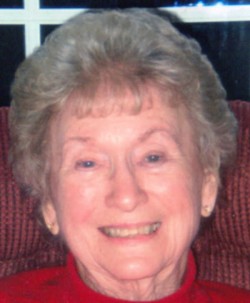 Date of Death: September 9, 2011
Date of Birth: May 7, 1927
Biography:
LEWISTON — Ruth M. Gibbert, 84, of Turner, went to be with her beloved husband of 62 years on Friday, Sept. 9. She died suddenly while residing at Russell Park Manor.
She was born on May 7, 1927, in Turner, the daughter of Carlos and Agnes (Shaw) Gibbert. She graduated from Edward Little High School in 1945 then attended art school in New York City. While attending art school, she met her husband, Henry Gibbert, the love of her life.
They proceeded to settle in the Shaw family home in Turner, where they raised three sons. Ruth and her husband helped form the senior citizen group that met at Boofy Quimby Hall in Turner. Ruth also helped form a support group for people suffering from alopecia areata.
Ruth and her husband enjoyed working in their beautiful rock garden. She also enjoyed playing the organ. Ruth was an artist and loved doing portraits. She could draw almost anything.
In recent years, she lived with her grandchildren, Jeremy and Heather; and great-granddaughter, Kilee, who she loved playing hide and seek with.
She is survived by her three sons, Curtis of Solon, Douglas and his wife, Lynn, of West Virginia, and Lee and his wife, Michelle, of Turner; five grandchildren, Jeremy and his wife, Heather, of Leeds, Jolynn Hartford of Leeds and Alex, Damien, Drake and Dustin of Turner; two great-grandsons, Garret and Elijah of Leeds; one great-granddaughter, Kilee of Leeds; and her very special friends, Jed and Althea Keene.
She was predeceased by her sister, Lillian King; and granddaughter, Rhiannon Gibbert.
Services will be held at 11 a.m. on Saturday at Maple Grove Cemetery in Turner.