« Obituaries | Willie Gendreau
Willie Gendreau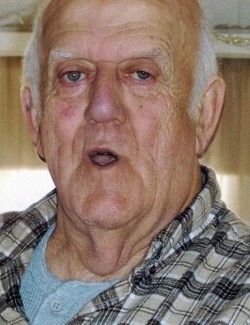 Date of Death: March 22, 2017
Date of Birth: April 27, 1935
Biography:
Willie Gendreau , 81, of sabattus died on 03/22/2017 at CMMC in Lewiston surrounded by his loving children and grandchildren
He was born on4/27/1935 in Lewiston to parents William & Donata (Belanger) Gendreau.
Willie attended Lewiston schools. He worked for Bates Mill Hill Division where he met his wife( married Sept. 1956) , but later worked for Bells Manufacturing, retiring after 36 years. Willie  He also drove buses for nearly 60 years, retiring as a school bus driver on June 16th, 2015.
He was predeceased by his parents; and a brother, Roland Gendreau.
He is survivied by his loving wife of 60 years,  Jeannette, his daughters Susan Gendreau Harkins and her husband Jeff, Laurie Gendreau significant other Ronnie Berube, Jessica Gendreau & Significant other Ron Baker; his son Michael Gendreau and his wife Diane. He also leaves the love of his life, grandson Cash Baker (6 years old); 7 grand children & 7 great grandchildren; 2 nephews and 2 nieces.
A committal service will be held in the mausoleum at St. Peter's Cemetery, 217 Switzerland Rd. Lewiston, Maine on Saturday, April 1st, 2017 at 11am.