« Obituaries | Mark L. Gemme
Mark L. Gemme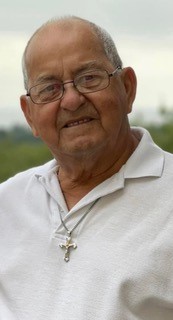 Date of Death: November 28, 2022
Date of Birth: March 22, 1945
Biography:
Mark L. Gemme of Lisbon, ME. passed away on November 28, 2022. He
was born March 22, 1945 in St. Prosper, Quebec, Canada to Arthur and
Yvonne Huard Gemme. Mark was proud of his French-Canadian,
Catholic, heritage and his U.S. citizenship having been naturalized in 1966.
Mark was most committed to his family and especially his wife of 58 years,
Joan Berube Gemme, his children, grandchildren, and greatgrandchildren.
Mark was friendly and cared about his family, friends, co-workers, and
community. He served in the Knights of Columbus, and worked for nearly
thirty years at Bath Iron Works. He loved the outdoors and shared great
times with loved ones boating, hunting, fishing, and enjoying nature. Mark
was talented and could build and fix anything. He used tools of all kinds
to create high quality things including hand-sewn shoes which he
periodically did for work in Lewiston area shops. He had musical talents
and taught himself to play guitar, violin, and keyboard. He enjoyed
entertaining and played music and sang with friends.
In his last days, he expressed his gratitude to God for providing him "a
great life and an awesome family". He will be remembered by all who
knew and loved him for his friendliness, humor, faith, hard work, and care
for others. May his memory be eternal!
Mark is survived by his wife, Joan Gemme; his children Linda Thompson
(Rick Charette), Debra Casper, Lisa Gemme, and Michael Gemme (Costa
Pavlakos), five grandchildren, and ten great-grandchildren.
The family wishes to recognize the great care and support they received
from the staff at MaineHealth Cancer Care and CHANS Home Health &
Hospice.
A funeral mass will be held December 9, 2022 at 11AM at Holy Trinity
Church, 67 Frost Hill Ave., Lisbon Falls, ME.