« Obituaries | William R. (Rick) Gayton Jr.
William R. (Rick) Gayton Jr.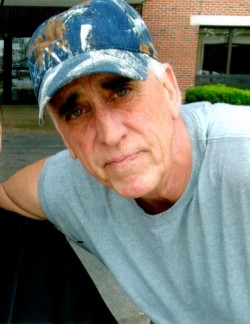 Date of Death: August 9, 2017
Date of Birth: February 3, 1959
Biography:
William R. (Rick) Gayton Jr.—Sabattus—William R. (Rick) Gayton Jr. passed away August 9, 2017 at Hospice House in Auburn surrounded by his loving family. He was born in Lewiston on February 3, 1959, a son of William and Beverly Katula Gayton Sr. Rick grew up and was educated in the Lisbon Falls schools. He worked for 39 years in construction and was a very proud heavy equipment operator. Rick was a perfectionist at his job and loved working on the excavator with his dog, Arizona. His favorite hobby was fishing of all sorts, he especially was an avid smelt fisherman. He enjoyed animals, camping and spending time with his family. He will be greatly missed and forever in our hearts. His is predeceased by his father. Survivors include his mother, Bev Katula Lombard, his partner, Rachel Knight, daughters, Angela, Stephanie, Melissa and Chantel, sisters, Rhonda and husband Scott Farrell, Lisa Goddard and partner Richard Lowell, Brenda Gayton and partner Ken Getchell, Erica and husband Dean Ouellet, step-mother, Monique Gayton, step brothers, Rick and Paul Belanger and step sister, Elaine Chapman, grandchildren, Skylar, Abigail and Ryan Carson, Stella Santos and Jacobe Dustin. A graveside service will be held on Saturday, August 26 at 1 p.m. at Pleasant Hill Cemetery, Pleasant Hill Road, Sabattus. In lieu of flowers, donations in Rick's memory may be made to Rock'n T Equine Rescue, 60 Edgecomb Road, Lisbon Falls, ME 04252.