« Obituaries | Kathy Diane Garwick
Kathy Diane Garwick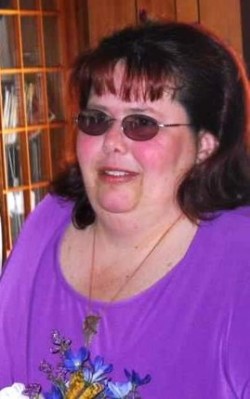 Date of Death: January 28, 2020
Date of Birth: April 1, 1972
Biography:
Kathy Diane Garwick, 47, passed from this earth to the arms of her Lord and Savior, Jesus Christ on January 28, 2020. Kathy is survived by her father, E. Keith Garwick and his wife Cecile of Topsham, Maine; sister Jeannie Wolkens (Jeff) also of Topsham, nephews Jacob (Alysha) and Lucas Wolkens as well as many loving aunts, uncles and cousins. In Heaven, she now joins her mother, Nancy (Lucas) Garwick, as well as her grandparents, Jack and BettyAnn Garwick and Vernon and Helen Lucas.

Kathy was born the younger of two sisters on April 1, 1972 in Michigan City, Indiana. The family moved to the Orlando, Florida area in 1974, where Kathy grew up. Kathy graduated from Evans High School in 1990, where she played the flute in both the marching and concert bands. Kathy was also in the Navy JROTC program. After moving to Maine in 2002, Kathy graduated from the Certified Nurse's Assistant program at Region 10 in Brunswick.

Kathy was known for her infectious laugh and impish grin. She loved bringing smiles to the faces of those around her. Disabled the last few years of her short life, she continued to bring smiles to others through crafts. She began crafting gifts that were shared with nursing home residents and others. She was especially passionate about making crafts that were gifted to our country's wounded warriors recovering at military hospitals. Kathy was also fascinated with wolves and with Native American culture and history. She collected art, jewelry and figurines depicting both.

A memorial service will be held in the spring on a date to be determined. In lieu of flowers, memorial donations can be made to the Walter Reed Society at www.walterreedsociety.org