« Obituaries | Ralph Elliot Garnett
Ralph Elliot Garnett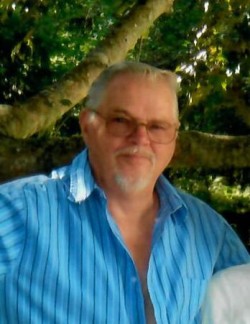 Date of Death: October 6, 2018
Date of Birth: March 28, 1936
Biography:
Lisbon Falls - Ralph Elliot Garnett passed away at the Hospice House of Androscoggin Home Care and Hospice on Saturday, October 6, 2018. Ralph was his given name, but those that survive him also know him as, "Dad," "Daddy," "Grumpy," or Honey." He's been called a "Lisbon Legend." He's been called, "rough around the edges." He's been called a hard worker
and a family man. You could say that Ralph was a quiet man with a teacher's heart. You could say that he had a sense of humor fit for the shipyard. Ralph was a soldier, a carpenter, and a craftsman. There was something in his manor that hinted at all of those things. You could say that Ralph was a lot of things throughout his 82 (and a half) years; but he is best defined by the people he loved, who loved him.
Ralph is now in Heaven with Jesus and Doris, the love of his earthly life. He is survived by his five daughters and three
sons-in-law--Jennifer and her husband Billy, Beverly and her husband Mark, Elaine and her husband Bill, Cindy, and Amy; his wife, of 12 years, Gloria and her family; his brother David and his sister Olivia; 16 grandchildren, 15 great-grandchildren, and many wonderful friends. Ralph is having the time of his life right now, and though he will be greatly missed, we couldn't be happier for him. A private graveside service will be held in his memory. In lieu of flowers, please make donations to the Greater Androscoggin Humane Society.