« Obituaries | Donald Gammon
Donald Gammon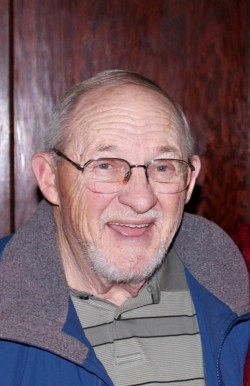 Date of Death: July 18, 2018
Date of Birth: May 28, 1936
Biography:
Donald A. Gammon, 82, of Auburn, Maine died on July 18th, 2018 in Lewiston. He was born in Lewiston on May 28th, 1936 to parents Arthur and Ella (DeCoteau) Gammon.
He loved the outdoors, enjoying fishing, hunting, gardening, snowmobiling and 4 wheeling, kayaking, and also cooking.
Donald worked as a laborer and foreman at Auburn Heel and Northern Heel, and in housekeeping at Pineland Center and AMHI until his retirement.
He was predeceased by both parents, and a brother Richard Gammon.
Surviving him are his wife of 61 years, Esther of Aubu8rn; 2 children Timothy Gammon and Donna Gammon of Auburn; 2 grandchildren, Matthew Gammon, and Ethan Gammon, both of Auburn.
The family would like to extend a heartfelt thank-you to the doctors and
staff at St. Mary's ICU. 
A celebration of life for friends and family will be held from 1-5 PM on Sunday, August 5 at the Hilton Garden Inn in Auburn. He will be laid to rest in a private family ceremony. In lieu of flowers donations may be made to the American Kidney Fund (www.kidneyfund.org), or to the American Heart Association(www.heart.org) in his name.
Arrangements are under the care of Funeral Alternatives, 25 Tampa St., Lewiston www.funeralalternatives.net